Year 6 stars…
We have had a lovely day ( quite competitive at times) with our Year 6 children vs staff at netball. The Year 6 children are busily getting their photo books signed and they were sensational in yesterday's leavers assembly. It was a joy to see parents as an audience again and there were certainly smiles and tears.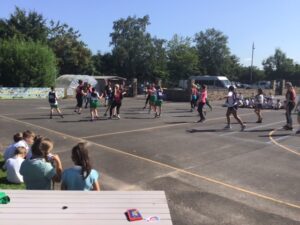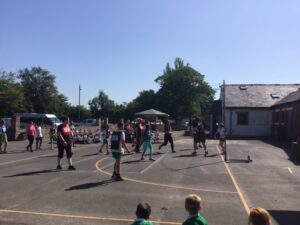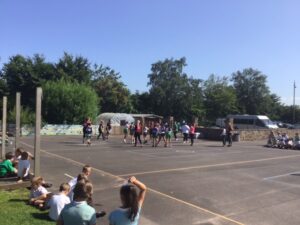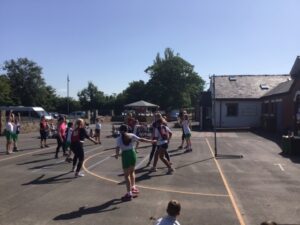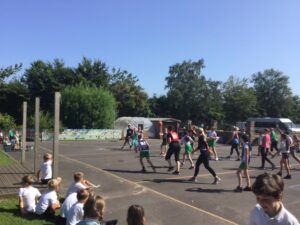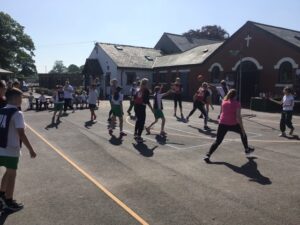 We say a fond farewell to our wonderful Year 6 class, who have been exceptional role models during their time at St.Francis'. It has been a pleasure knowing them and I have every confidence that they will all go far and achieve their dreams. The children and families have left us with a wonderful gift-a fish tank for our school entrance! This is a super gift and we will always remember them fondly; thank you for your kindness. As Year 6 children leave our family, so do some parents and I would like to thank Nina and Caroline for their love and dedication to St.Francis' School. As active members of our PTFA, they have also been supportive to school and they will be missed. Although children and families leave, you will always be welcome here and we hope to see you all in future social events.
Your children have been remarkable and they are an absolute delight to teach. They have remained bright stars in some challenging times and they are testament to the love and happiness you all surround them with.
I wish to thank all of our staff team, who have been equally remarkable, strong and skilful in what has been such another difficult year in education. It is a humbling privilege to lead St.Francis and such a joyful and dedicated team and we are all looking after some exciting times ahead in our next school year.
We say goodbye and good luck to Miss Woodcock, who stayed with us for an additional year, but now moves on to her own Year 1 class at St. Joseph's in Lancaster.  She is thrilled to have her own class and she will be an asset to the children there.
As Miss Woodcock embarks on a new journey, some begin with us. I am delighted to inform you of some new staff faces for September. We are welcoming Mr Wells as an additional teaching assistant in Fairsnape Class and Miss Anderson-Jones will be joining us until Mrs B-M returns to school following a leg operation. We welcome Miss Stanley to our nursery to join Mrs Luke and Miss Bates. We send our love and best wishes to Mrs B-M, who will return to us as soon as she has fully recovered from surgery.
I wish you all a fabulous and restful summer.