My Happy Mind Club
In My Happy mind club this week, we went on a nature walk, using all our senses to explore our outdoor environment. We have been learning about how our brains work and sharing tips to help us calm down if our amygdala is in overdrive! We also made some 'We are Happy Breathing' door hangers to allow us peace and quiet when we practice our happy breathing exercises.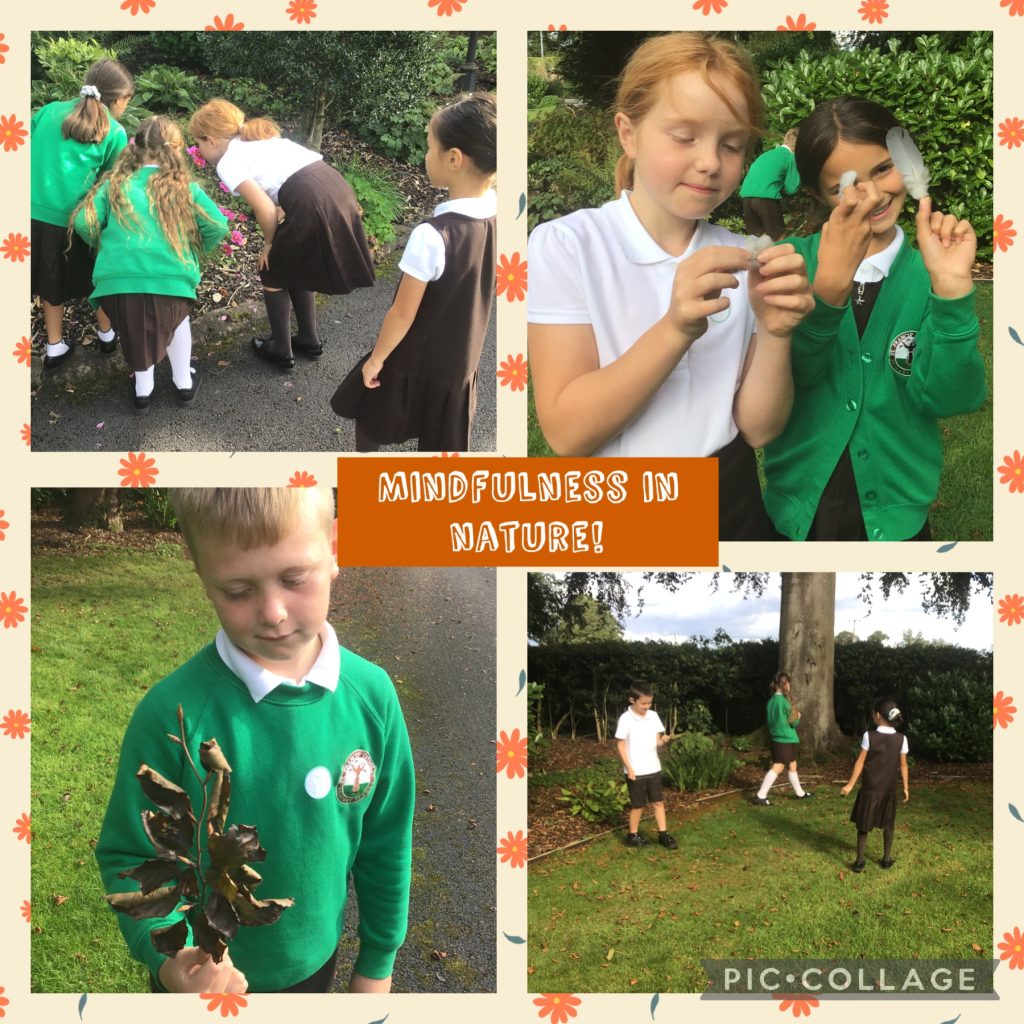 We have made sensory bottles with glitter and sequins to help us to focus and relax.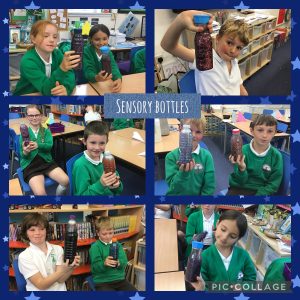 We made sensory dough with lavender to help us to relax.

Craft Club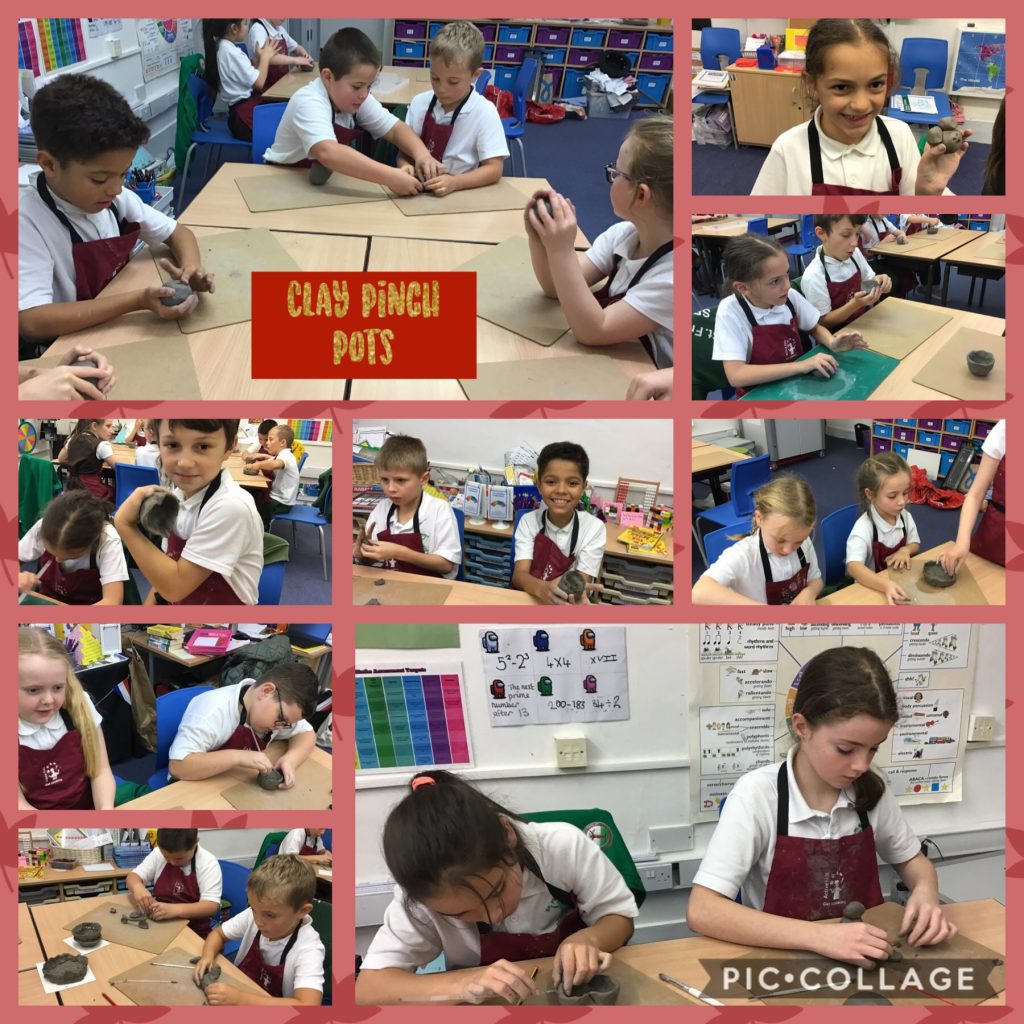 Our first eco-brick creation!
Eco-council are pleased to announce that we have made our first eco-brick creation. Keep sending in your eco-bricks… we are beginning to assemble some of these to make quirky furniture items like this fantastic stool…! Some of our children visited other schools to demonstrate how to make eco bricks and help the environment-they did an amazing job of sharing their powerpoint presentation and inspiring other future citizens of our world.
Eco-Council Project
Our eco-warriors have been trying to think of ways that we can reduce the amount of plastic waste we throw away. They presented an assembly to share ideas including reusing bottles, bags and packed lunch containers. They have decided to start collecting 'eco-bricks' (plastic bottles filled with plastic waste) to avoid it going to landfill. We are enjoying cramming as much plastic into bottles as we can! We hope to make some interesting creations with these next half term.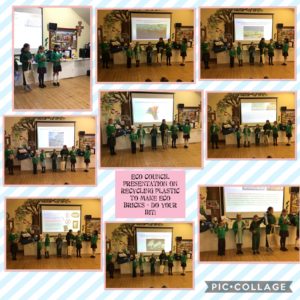 READING CLUB AND LIBRARIANS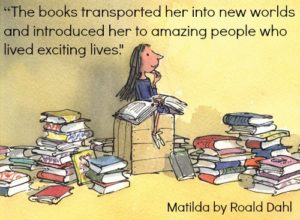 Our children love Reading Club and it is GREAT to see so many of you passing your love of
books on to our younger children. Keep it up!
GREAT TO SEE THE CHILDREN RUNNING THEIR OWN CLUBS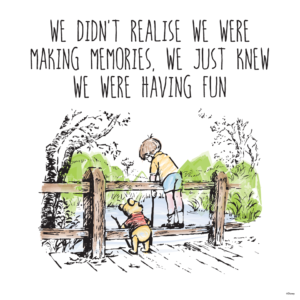 NEW CLUBS FOR 2020
As we like to keep things fresh with St. Francis, we have developed new and exciting clubs for this term. We try to encourage all children to participate in break-time, lunch-time and/or after school clubs – we always have lots to offer. As well as promoting 30 minutes of daily exercise daily, we want children to learn and develop new skills – skills they don't even know they have! For those children who are gifted and talented – we want clubs to support their love of learning – growing their skills and enthusiasm.
UFA CURRICULUM CLUBS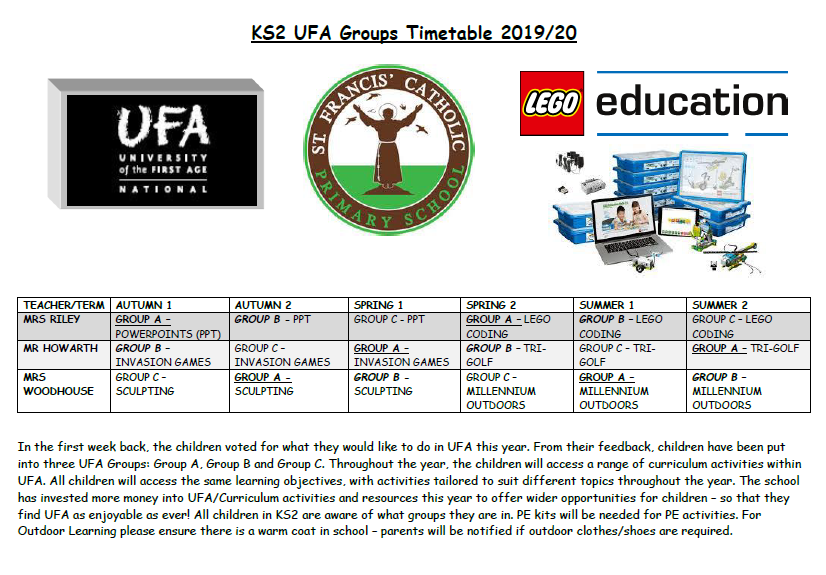 LUNCH TIME CLUBS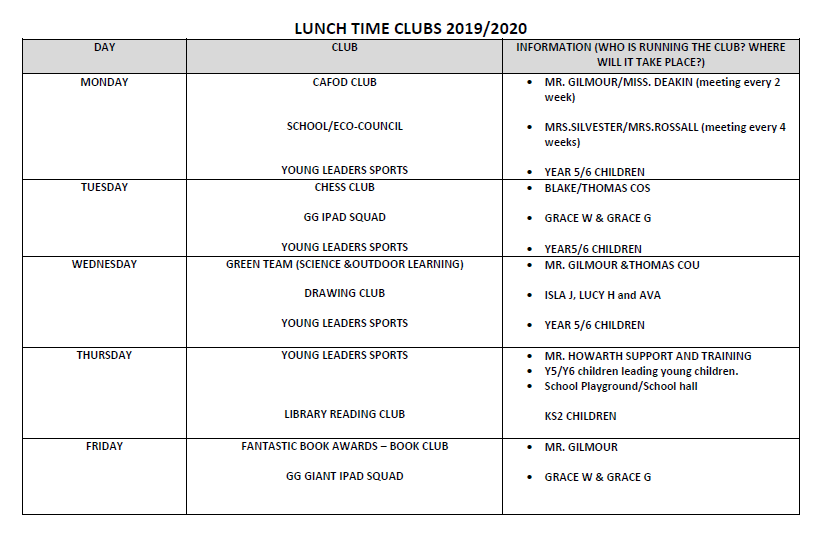 CHOIR AND BAND PRACTICE EVERY FRIDAY 2.00pm – 2.45pm
WE ARE INCREDIBLE PROUD OF OUR BAND AND CHOIR – HAVING BEEN ESTABLISHED NOW FOR 3 YEARS, THEY ARE GOING FROM STRENGTH TO STRENGTH. MR. WARREN DOES AN INCREDIBLE  JOB OR LEADING OUR BAND AND CHOIR, GIVING THE CHILDREN CONFIDENCE IN THEIR ABILITY AND HELPING THEM GROW. ALL CHILDREN ARE WELCOME TO JOIN THE CHOIR AND THE BAND. MR. WARREN CONTINUES TO DELIVER MUSIC TUITION EVERY FRIDAY, PLEASE INQUIRE ABOUT A FREE TASTER WEEK IF YOU WANT YOUR CHILD TO LEARN AN INSTRUMENT. OVER A THIRD OF THE SCHOOL ARE IN EITHER THE BAND OR THE CHOIR, WITH MANY CHILDREN TAKING GRADES 1 OR 2 WITH THEIR CHOSEN INSTRUMENT.
ST. FRANCIS YOUNG SPORT LEADERS
OUR ST.FRANCIS YOUNG LEADERS COMPLETING TRAINING READY TO LEAD SPORTS GROUPS AT BREAK TIMES AND LUNCH TIMES. THEY HAVE BEEN LEARNING: TACTICS, GAMES, LEADERSHIP AND MOTIVATIONAL SKILLS IN ORDER TO LEAD AND RUN SPORTS CLUBS EACH DAY IN SCHOOL. MR. HOWARTH IS MAKING SUCH A BIG IMPACT ON OUR CHILDREN, HELPING DEVELOP SKILLS THAT WILL LAST A LIFETIME!  CHECK OUT THE SHORT VIDEO CLIP BELOW.
Art Club
Art Club have been working on perspective and vanishing points. They are creating some amazing cartoon-style cityscapes – complete with a variety of crazy monsters!
Our new Lunchtime Clubs
Our new lunchtime clubs are up and running , expertly led by year 5 and 6 children.
Check out all of the exciting things we offer…

CAFOD Club
We meet every Monday in our Cottage and have over half of the school enthusiastically involved! The children plan meetings, take their own minutes and create newsletters for parents of St. Francis. These go over to church so our parishioners are always well informed about what is going on in school!
Cricket and Judo are due to begin soon. Cross country training begins later this half term and gymnastics club will also begin. 'Wake up, shake up!' is led by children on a Tuesday, Wednesday and Thursday morning.
Clubs and extra curricular activities we offer:
Monday:  Tennis before school         Table tennis after school
Tuesday: Change for life  at lunchtime
Fencing
Wednesday: Football and Netball after school     Chess Club at lunch time         Swimming 
Thursday: Mini Dodgeball for infants
Friday:       Choir at lunch time   Band for infants and juniors at lunch time      Music lessons  throughout the morning -brass/woodwind/percussion
Additional activities run by children:
Chess Club run by the children for the children.
Colouring Club– Monday lunch time-led by junior children for the infants.
School Council-meeting every fortnight.
Fairtrade stall-every Friday breaktime-led by Year 5 and 4.
Various sports clubs-led by sports captains and Year 6 children.
Buddies
Eco Warriers-mixed age children.