Harvest Collection for local food bank
Macmillan Coffee Morning & Harvest Concert
This year we raised money to support Macmillan Cancer Support and to support our friends in Kenya, at the Shalom Academy. We raised £200, which we have split between the two causes.


Wearing red in support of the Red Cross
The St. Francis' School Council have decided to support the Red Cross, by wearing red and white last Monday. The children had an assembly focusing on the Red Cross and looking at what the organisation is about and how they help people. What we loved about the red cross is that they do not discriminate or take sides when giving support. As Catholics, we follow the example of Jesus who reached out to all – to love and support everyone. From this, we shared the link to the website to ask for support for the Red Cross.
CLICK HERE TO DONATE TO A RED CROSS APPEAL

Children in Need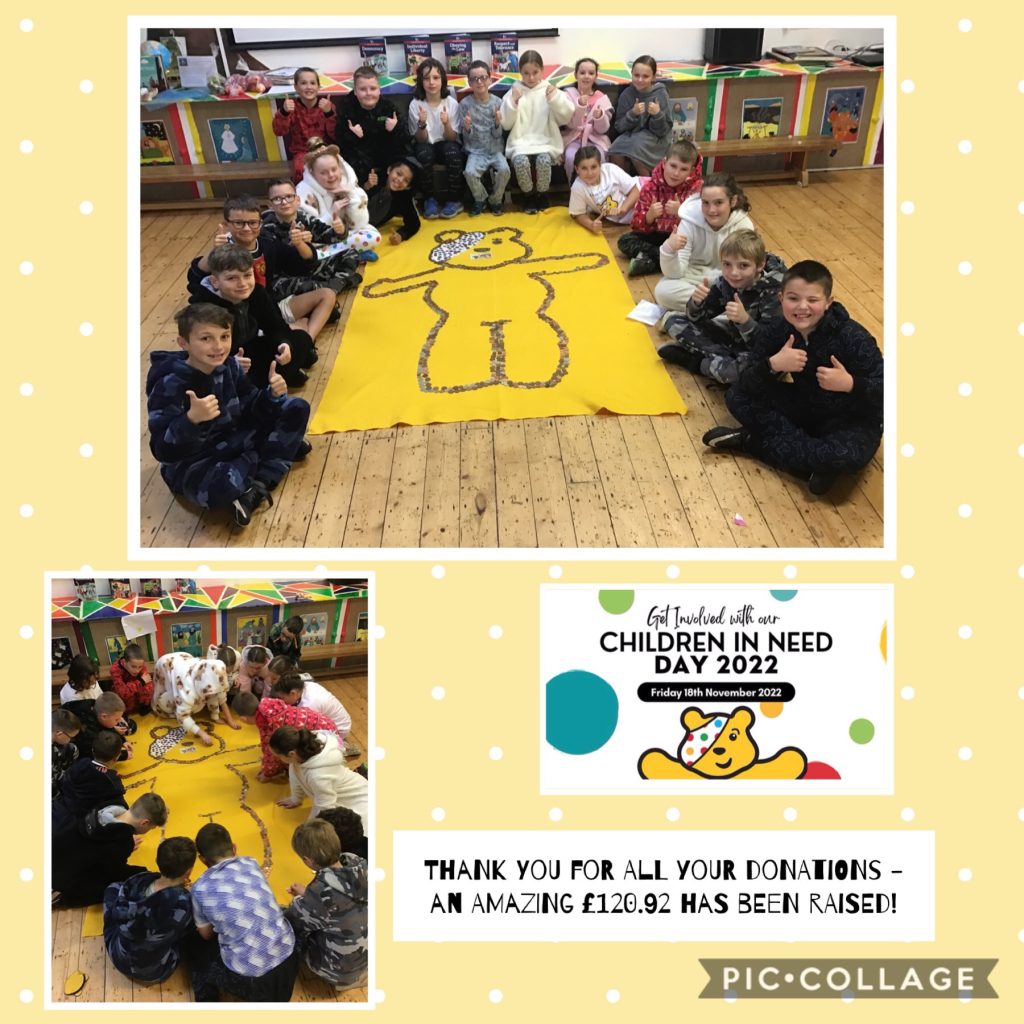 School council collection of Salvation Army donations
The St. Francis' School Council have been collecting donations of clothing and food for their choice of charity – The Salvation Army. Mr. Gilmour drove the School Council to the local Salvation Army to talk to the kind volunteers their and present the donations of clothing to support local people.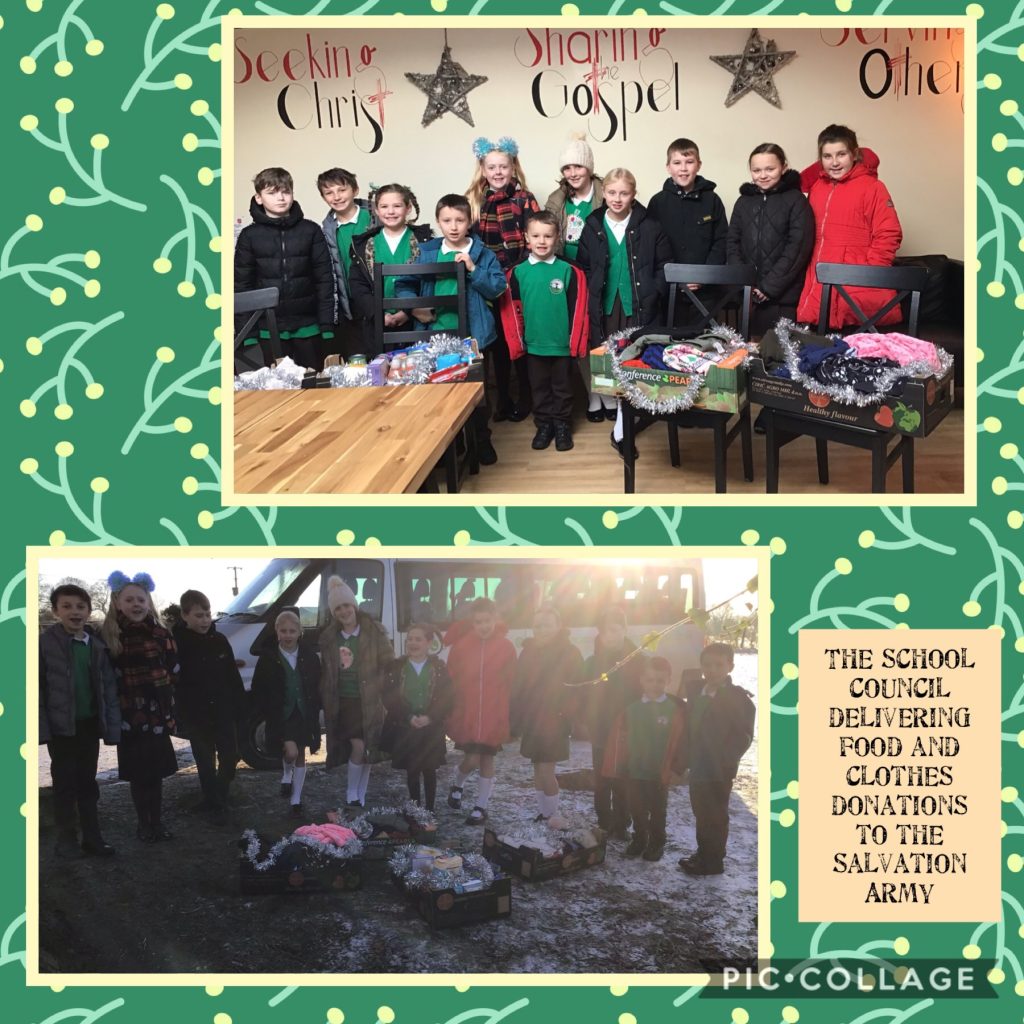 Supplies for Ukraine
A huge thanks to all our families who donated supplies for refugees affected by the war in Ukraine. We are humbled by the generosity of our school community. The donations were transported to Ukraine by a local church. 

Walk against Hunger Lent 2022
Christine and Shaun (Chaplaincy team) from CAFOD came to talk to us about our Lent fundraiser and they spent the rest of the morning in classes providing workshops about CAFOD and the work they do. We have set up a just giving page for you to support the children in their sponsored walk as we journey with Jesus throughout Lent.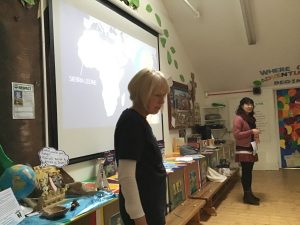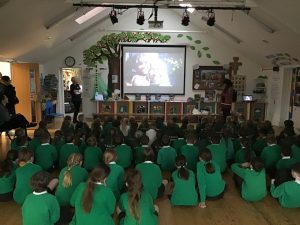 NSPCC Number Day and Keeping Safe Week
Wow, families and friends, we raised over £700 for the NSPCC and they tell us that no other school has raised that amount for them! Unbelievable and a true reflection as to our care and thoughtfulness. Thank you!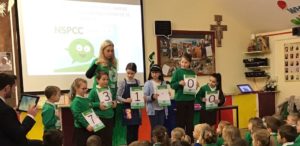 WORKING WITH CAFOD HEADQUARTERS
We had a visit last week, a lovely man, who works for CAFOD Headquarters in London, came to visit our school to speak specifically with the CAFOD Club. The CAFOD Club has been up and running for two years now, and we are the first official Primary School CAFOD Club in the UK. We have supported CAFOD develop resources for their website, and resources to send out to school – so that all other Catholic schools can start-up their own CAFOD Clubs. The children took the opportunity to show CAFOD what we have been learning about in school, and to show them what an assembly by the St. Francis CAFOD Club looks like! We look forward to continuing to support CAFOD, helping them get important messages out to more young people!
Harvest Celebration
Harvest Celebration and Raising Money for Macmillan Cancer Appeal
What a super afternoon we celebrated together. All classes took part and we were delighted to see so many parents, families and friends. Well done to all who performed and thank you to staff, children and Mr Warren for leading such a wonderful school band. Thank you to all who donated cakes. We raised £150 for Macmillan.
Friends of children at Shalom Academy in Kenya
You may remember that last year we had a very special assembly delivered by Mr Alan Whelan. Alan is an author, a book editor and a very keen traveller. He has been working to support the development of a school in Kenya and we are helping too.We have gathered old resources and books to send to the children in Kenya, who have very little, and we have become pen pals with the children.
Beacon Class have been the first class to write letters and send pictures to the children and we will be extending this to the whole school. Jesus taught us to share our light and to love our neighbours. The Shalom Academy are trying to expand and provide education for children who cannot access it without support, love and encouragement. Families are too poor to send their children to school, as many schools charge a fee but Shalom Academy provides a service and a right for children in Kenya. A right to an education.
Alan Whelan and his wife are fundraising to help build a new school for children and their dedication is humbling and inspirational. We are humbled to have links with children in Shalom Academy.
Mrs Whelan has come to take the resources directly to Kenya.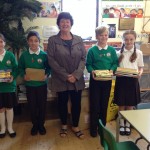 SPORTS FOR CHAMPIONS
We held a sports themed non-uniform day to raise money for 'Sports for Champions UK', a charity who work with pro athletes and Team GB Olympians to educate, enable and empower youths across Europe to overcome financial barriers and nurture their talent. We raised £183. In addition to this, we took part in a sponsored run raising a huge £755!!
We were delighted to welcome 5 times Paralympian Beverly Jones into school, an ambassador for Sports for Champions. She put the children through a challenging circuit training session  and discussed challenges she has overcome.
A SELECTION OF THE CHARITIES WE HAVE SUPPORTED THIS LAST YEAR
At St Francis, we do all we can to support those who are less fortunate than us.
         
OJ's Charity Appeal
Backpack Appeal
Thank you to all back pack donations filled with clothes, toys and stationary. We collected 24 backpacks, which have been taken to some very appreciative new homes.
Syrian Refuge Clothing Appeal
Mrs Hamer gives her huge thanks to all of you who have donated unwanted items of clothing for the Syrian Refuge Appeal. Every little really does help. In a world where some have much and others have very little, no gesture is too small.
Macmillan Coffee Morning Music Concert raises £200
Well done to all children who performed for our biggest audience yet. The school hall was packed as we entertained in yet another of our coffee morning concerts. Every child in the school performed and there were many instrumentalists playing as part of the school band, individuals or duets. Thank you to all who donated cakes for the sale.
Harvest Collection -food parcels go to Longridge
Our Harvest collection has been sent to Longridge Food Bank where it will be distributed to people in need in our surrounding areas. Thank you again for your kind donations; it really teaches the children a valuable lesson about people who are less fortunate than themselves.
Update: The children received a thank you card from Reverend John Ball for the generous food received for the food bank.
Year 5 bring joy to residents at Bushell House Rest Home
Thank you Year 5 who sang beautifully in an afternoon of Christmas spirit. We look forward to returning to the local rest home next Christmas. Pre-School children also brought great joy to their families, as they performed Christams songs in school!
Operation Christmas Child
Our sincere thanks to you for giving unwanted toys for children living in poverty. Your shoe boxes were taken to Shoe Market in town to be distributed to children just in time for Christmas. We will certainly be collecting shoe boxes each year to help children living within Preston.
Comfort the Sick-Children in Need Fundraiser
We celebrated 'Children in Need' this week with different activities. We collected pennies for Pudsey, completed a sponsored run and came to school today in spotty clothing.
Thank you for sponsoring your children in our sponsored run-we raised £300.
Feed The Hungry-Harvest donations make a difference to local people.
All of your generous food donations collected for Harvest were taken to a local food back and gratefully received. Thank you to all who donated food to send to Ingol food bank. School and parish collected and sent many boxes of food. We will continue to collect food throughout the year.
-Our Fairtrade stall. The children run this themselves and are in charge of ordering new products to sell. The stall is run daily.
-We look after wildlife and make our own bird feeders.
-We support local charities. We are collecting clothes for Lent.
We support charities globally. We made cards to sell for charity.
We have a very busy school council. We also have Peer Mediators and Buddies, who help younger children in school.
Our special Advent Service. We made advent promises and helped to raise money for CAFOD in our collections.
Beacon class led our 'Welcome assembly' for our new Reception children and families.
We brought food in to give to local food banks.
We wore silly socks for the day and brought £1 each. The money raised was sent to overseas charity.
We raise money for the children's hospice 'Derian House.' So far this year, we raised £70.
We raised £80 for our Poppy appeal last year and £110 this year.
'Make a Splash' Coffee Morning Concert-Give The Thirsty a Drink
What a wonderful day we have had. Children from every class performed in our 'Make A Splash' concert. It was wonderful to welcome so many parents and visitors. In total, we raised £110 for Make a Splash appeal (CAFOD). Some children sold plants (kindly donated by Mrs Eastham), cakes and some Year 6 children held a 'guess the teddy's name' competition. Thank you to all who donated cakes-they were delicious. Here are some pictures below.
Clothe the Naked
WELL DONE AND THANK YOU TO ALL WHO SENT IN CLOTHES FOR OUR '40 DAYS, 40 ITEMS' CHALLENGE. THE BAGS OF CLOTHES WERE GRATEFULLY RECEIVED BY THE YMCA.
Sports Relief – We raised £1.100!
Infants got together for a giant conga! The children all had huge smiles…. so much so that the juniors couldn't resist joining in. We did a full lap around the school and church in a giant conga line.
The juniors ran 1 mile to raise money for sports relief. They all did a fantastic job and supported each other really well…
Fairtrade Concert
We ended our fairtrade fortnight with a music concert where we sold fairtrade products and performed to parents, parishioners and the community. Please click on the photos below to see the videos of their perfomances.