Welcome to our Nursery and Pre-School!
Please click the link below to see our Intent, Implementation and Impact statements for the EYFS.
We are pleased to welcome you to our Nursery and Pre-School.  St.Francis' Hill Chapel Pre-School opened in 2016 and we are pleased to have a mixture of 2, 3 and 4 year olds. We are based in the building of St.Francis' Catholic Primary School, nestled in the rolling hills of Goosnargh, Preston.
In our Pre-School, our aim is to build on what the children already know and can do. We aim to offer high quality activities that will extend and ignite learning and promote development.
 We follow the 'Early Years Foundation Stage' curriculum and we are committed and experienced practitioners who have a sound understanding about how young children learn and grow.
We strive to ensure that each and every child is happy, self-motivated, safe and relaxed whilst in our care.
We are 'laying the foundations' for successful and happy learning throughout your child's school life and beyond. We are teaching your child about how to learn and we want them to know that learning is exciting and fun! We have planning meetings with the children to take into account their ever changing interests and we record your children's ideas and interests in a big book of planning. Our activities are carefully planned to help your child to develop as a happy whole person – as someone who will love to learn and love themselves and others.
We plan together in a 'PLOD' book. This stands for 'Possible Lines of Development.'
When an interest arises, we brainstorm together things we would like to make, do and learn around that topic. This keeps your child interested, motivated and develops an excitement of learning. You can come into Pre-School to have a look at these and can also see our floor books, which are a creative record of their work and play.
Putting Principles into Practice!
A Unique child:
Every child is a competent learner from birth who can be resilient, capable, confident and self-assured. We embrace your child's unique personalities and welcome difference.
Positive Relationships:
Children learn to be strong and independent from a base of loving and secure relationships with parents and/or a key person.
Enabling Environments:
The environment plays a key role in supporting and extending children's development and learning. Every area in class is an area for our children to explore and develop their skills, testing, using and applying their existing knowledge to find out more.
Learning and Development:
Children develop and learn in different ways and at different rates and all areas of Learning and Development are equally important and inter-connected. Your child will have a 'learning journey' file to store and track all of these precious moments.
The 'characteristics of effective learning' are observed and fostered to support your child's development and daily diaries will be sent home. You will read about all of the anecdotes and we will write down the comical sayings and adventures they have that you will want to cherish… with pictures included!
The EYFS curriculum is based on seven areas of learning :
Personal, Social and Emotional Development
Communication and Language
Physical Development
Literacy
Mathematics
Understanding the World
Expressive Arts and Design
Prime Areas
Personal, Social and Emotional Development: Self -confidence and self- awareness, Managing feelings and behaviour and Making relationships.
Physical Development: Moving and Handling and Health and Self Care.
Communication and Language: Listening and attention, Speaking and Understanding.
Specific Areas
Literacy: Reading and Writing.
Mathematics: Number and Shape, Space and Measures.
Understanding of the world: People and Communities, The World and Technology.
Expressive Art & Design: Exploring and using media and materials and Being Imaginative.
We welcome you in for visit days that can be arranged at your convenience via our school bursar. All visits are an extremely important part of the induction process to aid a calm and smooth transition where we will be able to learn everything we need to know to become a partner in your child's learning and development. If you decide to send you child to our setting, we will arrange a parent consultation for you to meet with staff and your child's key worker in order to learn as much as we can about your child. You are your child's first and foremost educator and you know your child better than anyone possibly could. We look forward to working with you and your child!
Meet our staff
Miss. Deakin – Head Teacher
Mr. Gilmour – Deputy Head Teacher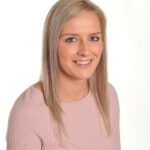 Miss Taylor – Bursar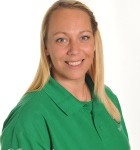 Bindi Luke – Manager
Level 5 practitioner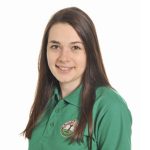 Miss Stanley
Level 3 practitioner and out of school care.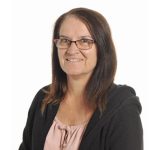 Miss O'Kane
Lunch time assistant and out of school care.
Welcome to our Pre-School Page. Please take a tour through our setting photos below… We are so lucky to be based in a stunning rural setting. Our areas of play are not limited to our classroom. We love to explore throughout the whole environment, including:
The Land of Pure Imagination – our specialist EYFS outdoor area which has its very own dinosaur hill, rill, mud pit, mud kitchen, small world areas, water play, sand play, ride on toys, car wash, deconstructed construction area, art area and so much more.
Our Millennium walk forest school area – where we have camp fires, listen to stories, play in the orchard, build dens, collect sticks, apples and anything nature, outdoor natural art, swing on the rope swing, climb and so much more.
Our Trim Trail – where we can use our gross motor skills to climb, jump, balance and make our way around the obstacle course.
The climbing frame – where we can climb, slide, hide and play
The school playground – where we run, jump, march, play ball games, ride bikes and so much more
The school field – where we play with our parachute, run, chase, walk, play games and so much more
Our very own play area – which is an extension of our classroom. Covered by a wonderful structure donated and built by the fantastic Preston North Rotary. It provides year round outdoor play which not only protects our resources but it gives all children equal opportunists to be outside as much as they like. We have our crooked house, our sand pit, water wall and water play, construction area, story corner, adventure bench, art area and small world play.
Our inside play area – which is decorated with displays of the seven areas of development – celebrating the children's achievements. We have our sleep/relax area, our curiosity area which changes as to our children's interests and our role play area to fuel their imaginations with fancy dress, a real phone and magazines. We love our art corner which celebrates the children's art as well as inspiring each other to create the next masterpiece. Our small world area is very popular with mini mii figures of the children and small world boxes to appeal to everyone's interests. The children love our indoor tepee, with log cushions and playing with our water cascade. Our story corner has comfy chairs for snuggling to enjoy our favourite books, puzzles, puppets and an inviting writing area. We have our small parts play which the children love to explore both with and without playdoh', our science exploring area with magnifying glasses, bug searching equipment and our task tables which cater for various activities of choice. At the centre is our carpet area, which is where fascination, curiosity and confidence blooms. We enjoys stories, songs, talks and this is where children's ideas grow.