We ask the children what they think of school, learning and what else they would like to see at every opportunity because their opinion is everything to us. We hold meetings, give them their own independence in leading school initiatives and we always want our school to be the very best for all to leave with wonderful memories and to love learning. In developing our children to be the best they can be and to love every minute of school, we want all to be happy and everything else will follow.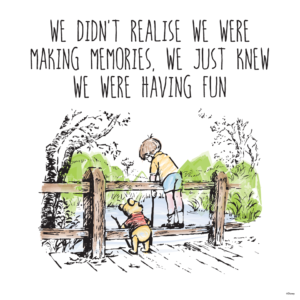 Children Questionnaires
We are pleased to tell you that our Summer 2020 pupil questionnaire shows that our children are happy, feel safe, know who they can talk to if they are upsets, feel there are no incidents of bullying and know how to improve their work. They also tell us that they love coming to school. The results for all questions were 100% smiley faces!
You can fill in a parent questionnaire by clicking on the link below. You can email this to school or send in a paper copy. Questionnaires are sent home once a term as we greatly value your feedback.
Here the  results to previous questionnaires. In response to previous feedback, Q8 'School reports and parent evenings keep me well informed about how my child is getting on,'  we send either a written report or have a parent meeting at the end of each half term. We have informal Open afternoons and you can arrange to speak to your child's class teacher at any point throughout the year. The 'headteacher's blog' on the school website reports on the week's events and much information-dates etc. can be found on the 'News' section. We have a school APP where you can keep constantly updated. Dates for your diary are sent home throughout the half terms and monthly newsletters keep you all up to date. We also have a texting service, whereby we send you all reminders about important dates and you can email our bursar or Miss Deakin. Parents can write in daily reading diaries and homework Learning Logs in the parent comment box. This is a great way to keep communication with your child's class teacher. We now have a new APP called Seesaw and this gives you an immediate insight into your child's day so you can share the learning experiences together. Thank you for your continuous positive comments-they are always appreciated.
Summer Term 2019
Q1. 100% Strongly agree or agree
Q2.100% Strongly agree or agree
Q3.100% Strongly agree or agree
Q4.100% Strongly agree or agree
Q5.100% Strongly agree or agree
Q6.100% Strongly agree or agree
Q7.100% Strongly agree or agree
Q8.96 % Strongly agree or agree
Q9.100% Strongly agree or agree
Q10.100% Strongly agree or agree
Q11.100% Strongly agree or agree
Q12.100% Strongly agree or agree
Q13.100% Strongly agree or agree
Q14.100% Strongly agree or agree
Q15.100% Strongly agree or agree