Creative Writing Methods
Click on the link below to read what Janet Gough, the editor from NATE magazine has to say about our school!
Ukulele and Glockenspiel lessons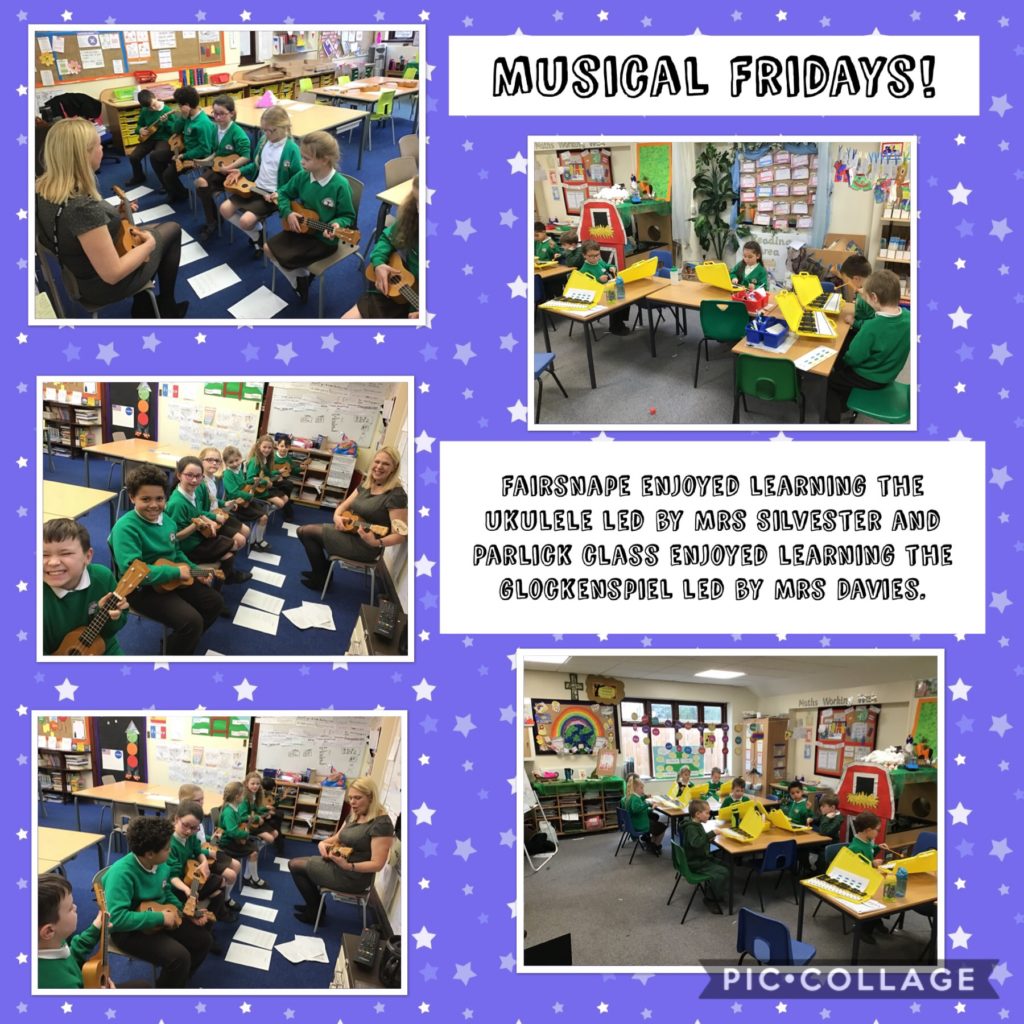 Safety Week
A jam packed week teaching pupils how to stay safe online, within the home and outdoors. We had lots of special visitors to make the week interactive and exciting such as; Police Officers, A nurse, A fireman, A first aid specialist and a Parent workshop ran by the teachers and pupils to finish off the week.
The Land of Pure Imagination
Forest Schools
Here we our in our Millennium walk… Building fires, climbing trees, making dens and exploring…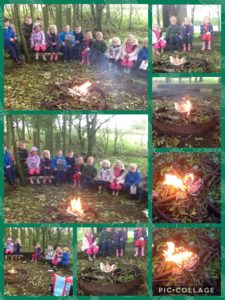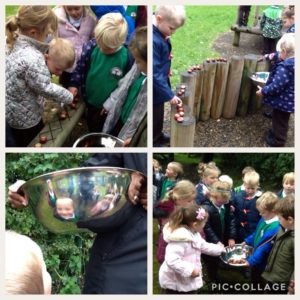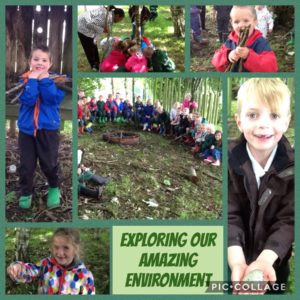 At St.Francis' we love outdoor learning. We have a 'Millennium Walk' area-a special place full of beauty just beyond our playing field, creation and growth, chickens, a prayer garden and planting areas. We have an outdoor fire pit, math's trail, mud kitchen,  swings and much more. It is great for orienteering, collaborative team building and having fun! Have a look on our UFA page to see how we use our Friday afternoons for fun and purposeful learning.
Archery
Fencing
Trips to other schools and places
Tower Wood Residential
Police visits, electric cars and fun!

Year 2 have been invited by the University of Central Lancashire to form links with a school in Taiwan. The children went along to an art exhibition done by children from the country, based upon their aboriginal community and heritage.  The children got to meet the curator of the exhibition, learning about their future friends and life in Taiwan. The children had a fantastic day and have already created a piece of art to send to their new friends in Taiwan, telling them a little something about themselves. The curator, along with locals from the Taiwan community are due in school in time to send Christmas cards to our new friends in Taiwan. What a wonderful opportunity for the children to create links with other children around the other  side of the world!

St.Francis' Got Talent for Charity Show
Gardening
Phoebe's grandad has been to do some gardening with us. We have planted some potatoes, carrots, cabbage, and onions. We also have some strawberry plants. We hope to be the home to the next 'Mammoth Onion!'
Animal Welfare UFA Group
We love our chick and rabbit welfare UFA group. The children take responsibility of caring for the little animals and love to spend time observing them outdoors. They clean them and look after them.
The chicks are ever growing…
Our second chick hatched at 1.20pm…
The second chick looks a lot lighter in colour than the first. They seem to be helping each other out in the hatching process, but they are very, very tired.
We have our first chick… at 10.05am

Day 21…. We started the day with excitement! Mr Gilmour entered into the room where the chicks are and, although he couldn't see anything except eggs,he heard the faint sound of a chirp or two!!!
We noticed that the pipping had started… All the children got to see the tiny chick making holes around the egg. After only 45 minutes, the chick made the great escape! It was so wonderful to see. We have recorded this amazing miracle for you all to see. The whole school has been in awe of this today and each class has spent time in Pendle classroom keeping a close eye on the event. What a brilliant day and, for most, a once in a lifetime experience.
We can't wait to see the others.