Very Proud Moment
Standing at the back of Church on Sunday watching our wonderful children perform (both the choir and the band) gave me another reminder of what a sensational group of children we have at St. Francis', they represented themselves and the school impeccably. A big thank you to all the families, friends and parishioners that turned up to the Family Mass and Christmas Fair on Sunday, it made for a vibrant and festive day! The PTFA, Parish and School pulled together to welcome the community and support each other. There are many unsung heroes behind the scenes of such events and they are always greatly appreciated. It made for a very successful day. Special mentions to the Creative UFA group who raised money for the school and to the CAFOD Club that raised enough money to give a CAFOD World Gift to support a refugee child.
The performance on Sunday in Church was not the only performance this week for the choir, as we joined other cluster schools for the Our Lady's Advent Service earlier in the week; it was more of a low-key event, in comparison to previous years, but the children again represented themselves well. Having a day of rehearsals the week before, the children were well prepared for the hymns and reading. A big thank you to the families that brought their children along to the afternoon service, and to Mrs Davies for helping to prepare them.
We have an exciting few weeks to come, as I have said before, there is no better job to have during the Christmas season than working with children. With the KS2 Advent Service this Thursday and Christmas Jumper Day/PTFA Christmas Party this Friday – it is an exciting end to the week. Following this, we have carol singing at Bushell House on Monday 17th December. After that we have the Pre-School Mini-Carols Around The Tree on Tuesday 18th December and the two KS1 Nativity performances on Thursday 20th December. A very busy couple of weeks for all the staff and the children.
We look forward to sharing the events over the next few weeks with you all – the children always put on quite heartwarming performances. Advent is a great time of year to come together, it is a time of: hope, peace, joy and love. This was most evident on Sunday looking at the support the School and the Parish have from our community. A huge thank you to all.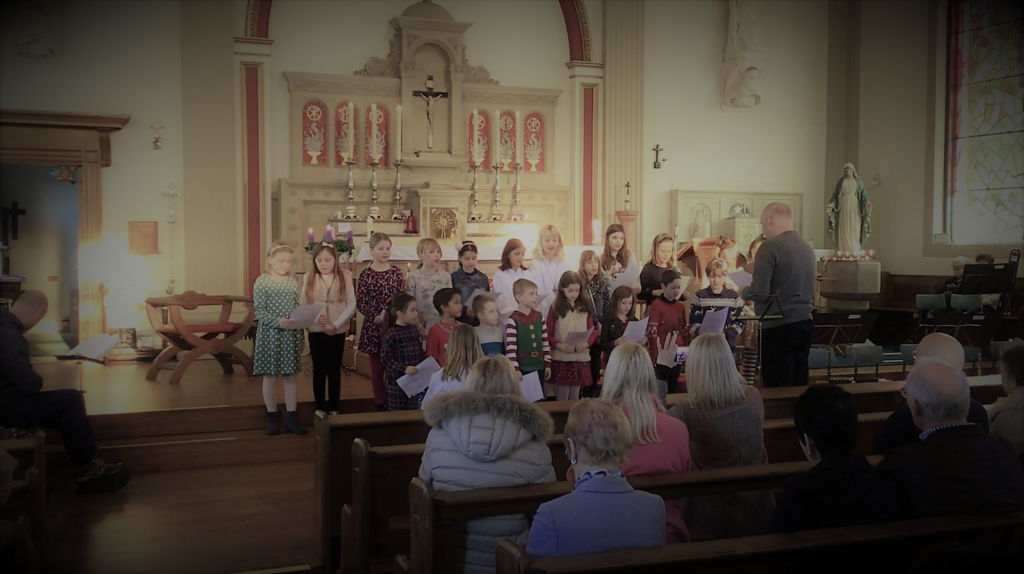 Mr J. Gilmour