Together again…with instruments, voices and a chicken swing?
Welcome back!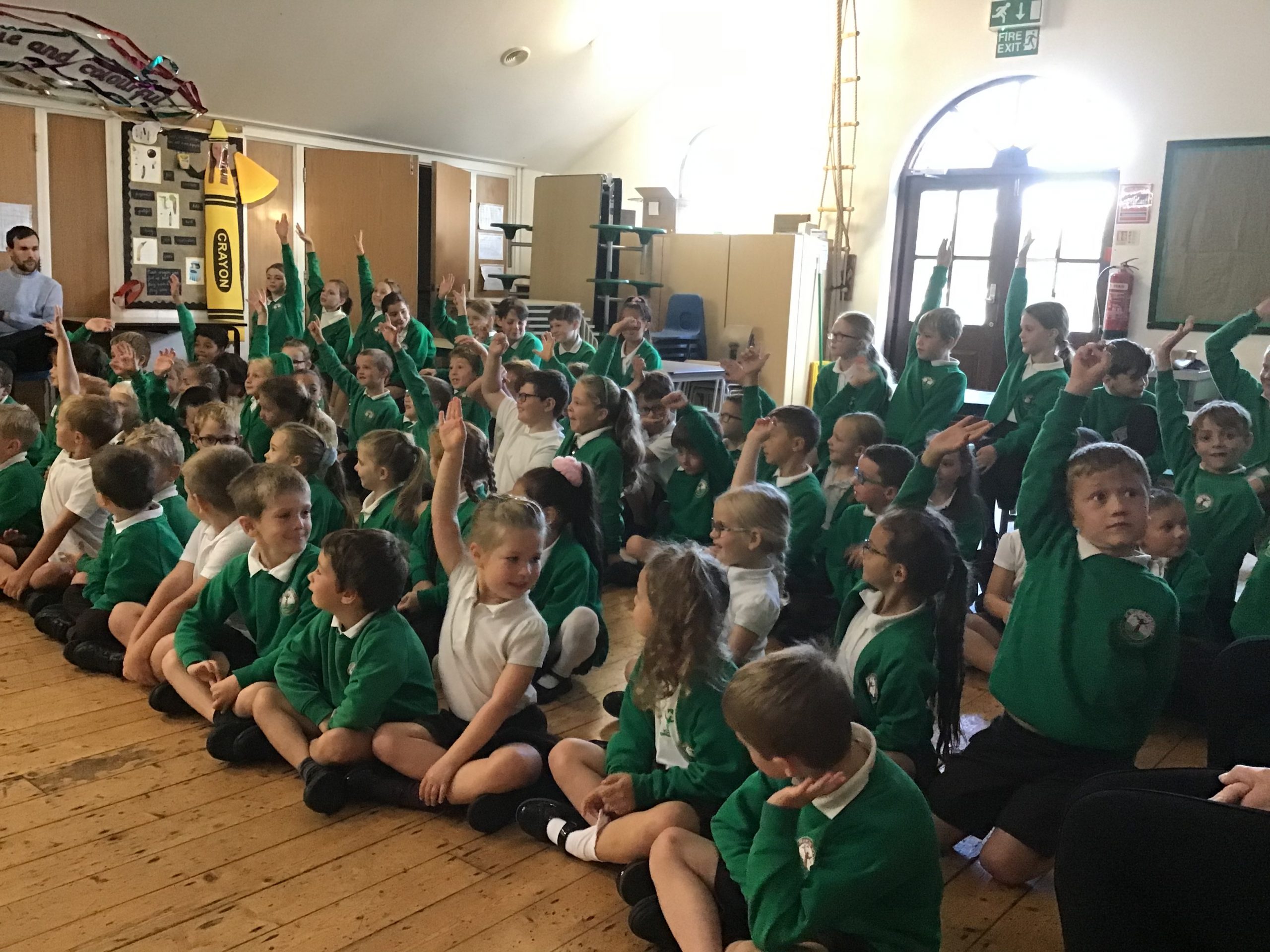 What a wonderful start we have had. Planning for September began over the summer holidays and what a great opportunity it was to redecorate and renew outside areas. Yes, paintbrush in hand, any wood in need of painting has been painted and it is something I don't actually enjoy but, between myself and Mr Robinson, flower beds, teepee, huts and bridges and much more have had a lick of paint. What a difference it has made and we have now created a new animal kingdom for the children ( and the guinea pigs and hens).
The animals have enjoyed their usual free range school holiday time at my house and they have returned to a new housing area-of which they seem very happy to be in.
Some of our children  made a list of things the animals NEED in their new areas and on that list was a chicken swing! I have been told that the guinea pigs NEED a pink bridge too so this is another week of very important work! It seemed completely normal for me to go to Pets at Home and collect a bag of small balls for the guinea pigs (it was on the list) but it wasn't until I put the small balls and toys in the guinea pig pen when I wondered what they were going to do with the toys! I have never seen guinea pigs playing football but anything can happen at St.Francis so we'll keep an eye on the situation. Using a piece of wood from the garage, I managed to make a swing for the chickens but I did not paint a bridge pink. Nevertheless, children and animals are all happy and glad to be back!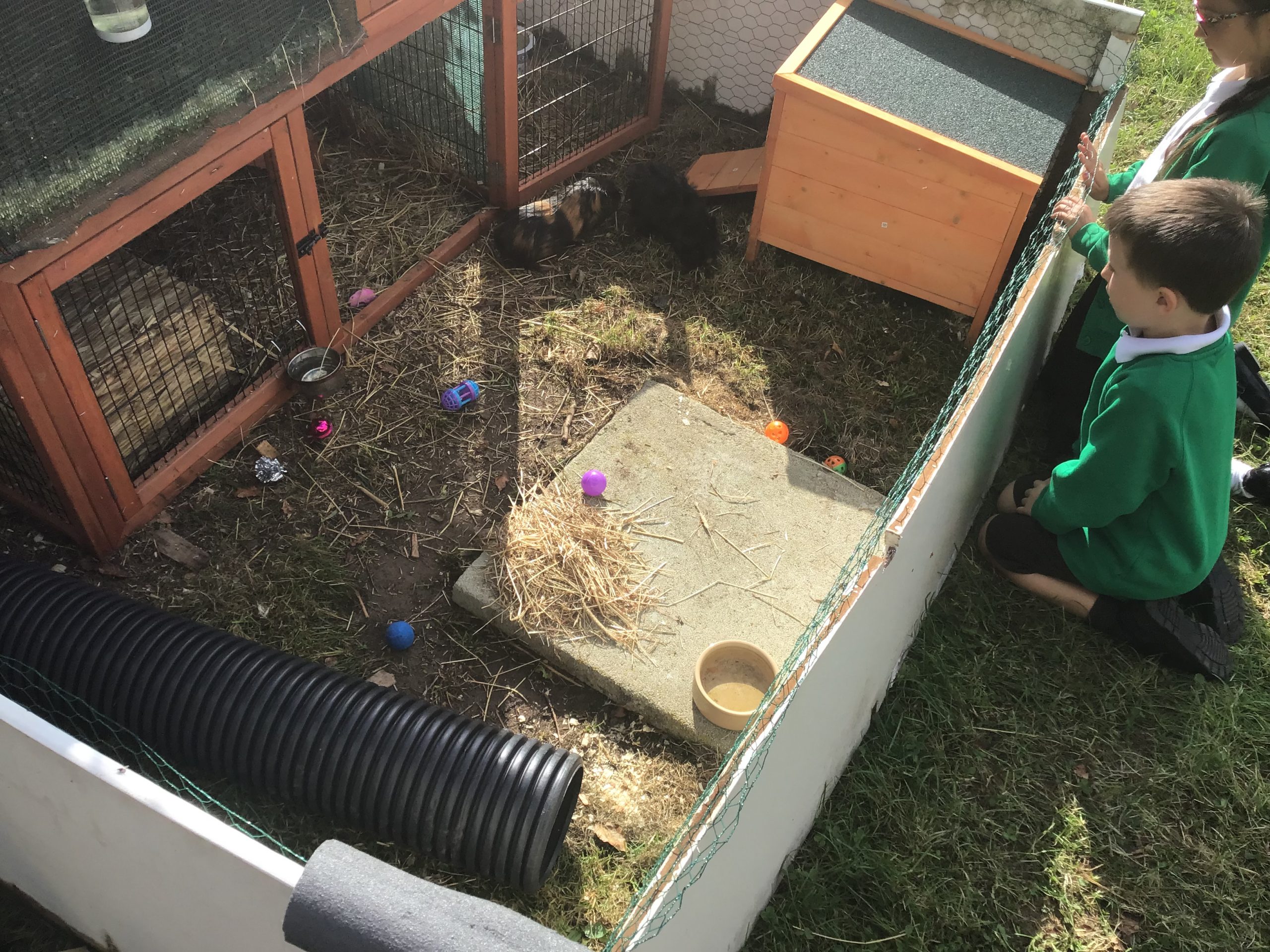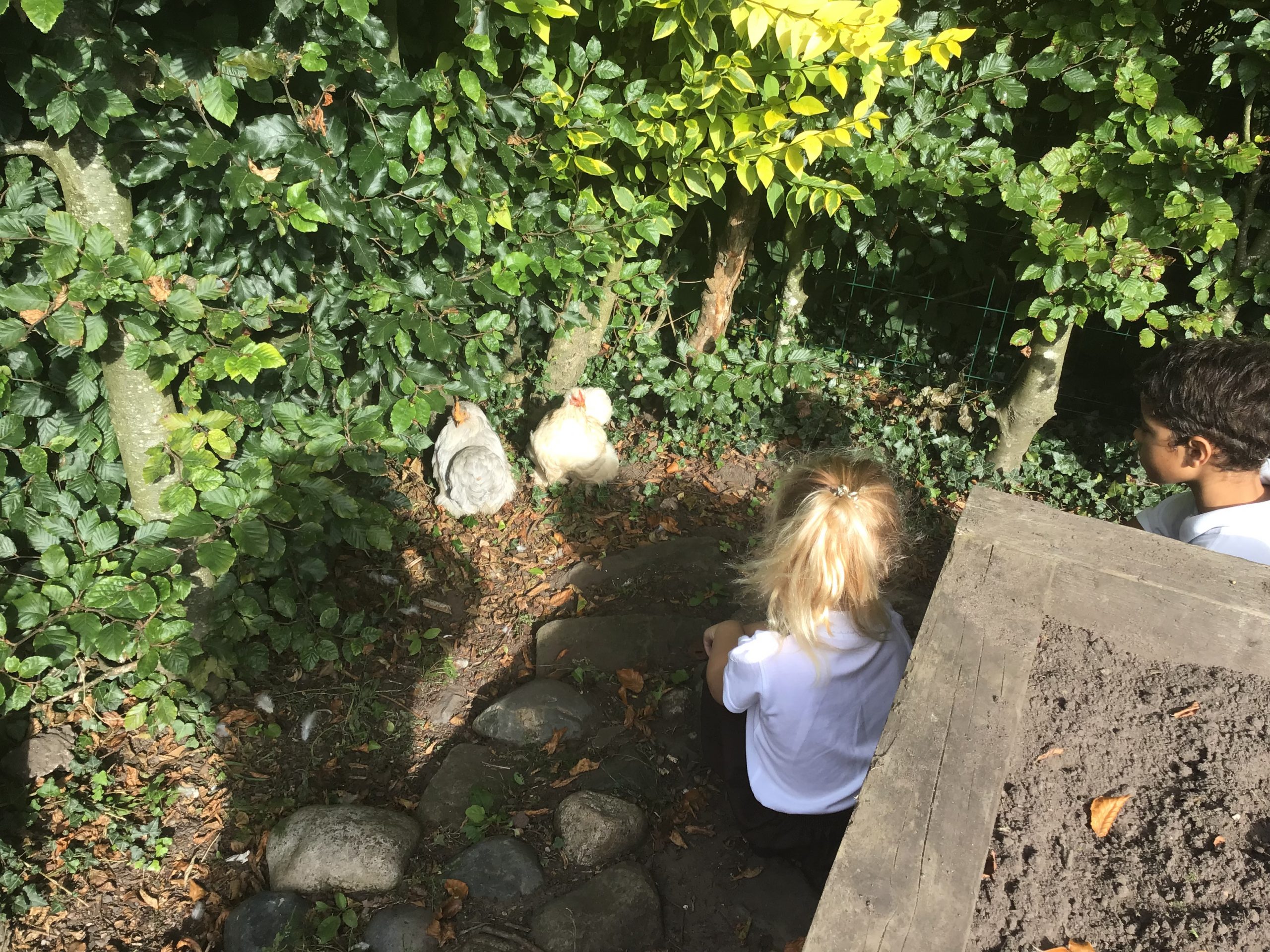 Walking around school has been a joy, as always. Our junior classrooms have had cupboards removed and extra learning zones created.  New furniture is here and all is great.
Assemblies have been together again but last week's assembly was interesting because most of the children seemed to have forgotten how to join in with our songs.  This is when you realise the effects bubbles and time away from our routines have had. There I was, stood at the front leading assembly and clearly only entertaining and singing to myself WITH ACTIONS. In fact, I can only describe myself as a one person show and it was slightly deflating at 9.00am on a Friday morning! If I had to score myself on the actions to ' If I were a butterfly ' I would have given myself full marks ( I'm not sure anyone else would). Nevertheless,  smiles came when I handed out golden awards and other such celebrations and the final song seemed more of an audience participation!
Assembly today was entirely different. With singing leaders, we could have entered a school singing contest. Well done children and well done singing leaders…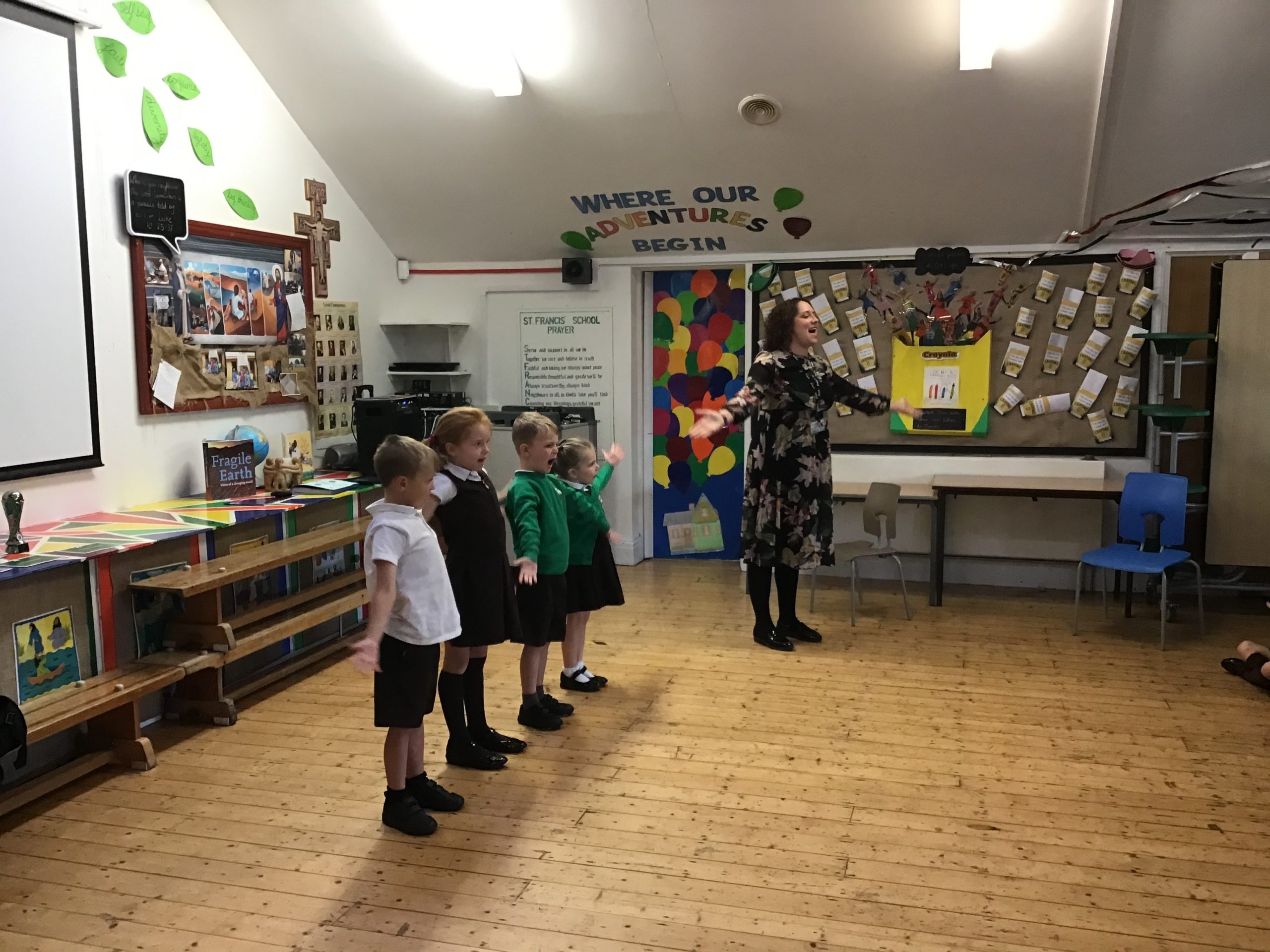 We welcomed Paul, who has been coming to our school for years now, to tell us about the Judo club he is offering. It was a spirited demonstration and I can see that there will be many children attending Judo club on a Friday morning. Letters have gone home with your child today.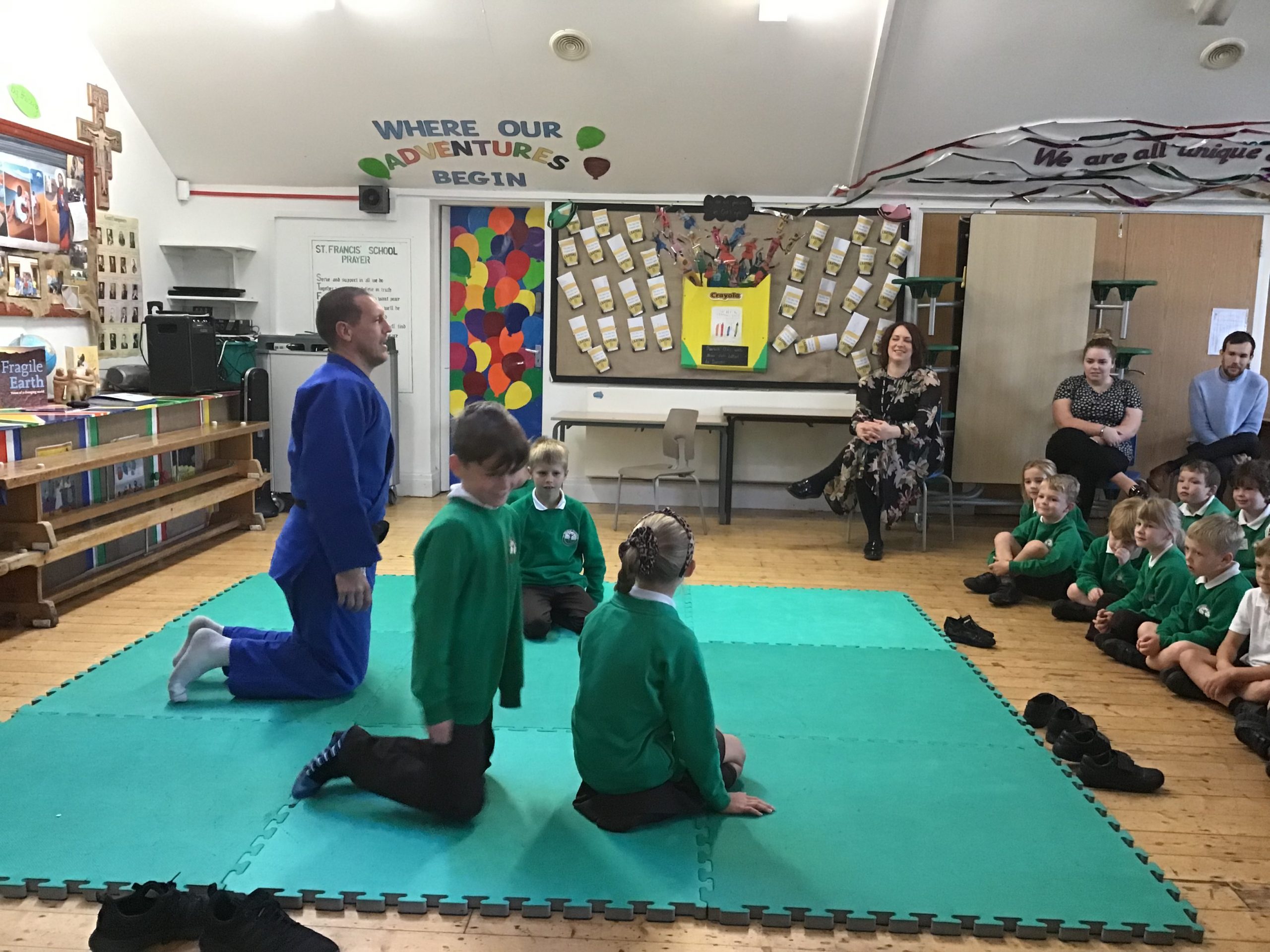 The playground is a hive of activity and our Year 5 buddies are gorgeous with our new Reception Class. Our Year 6 children will continue to be buddies with Year 1 children and many exciting things are planned.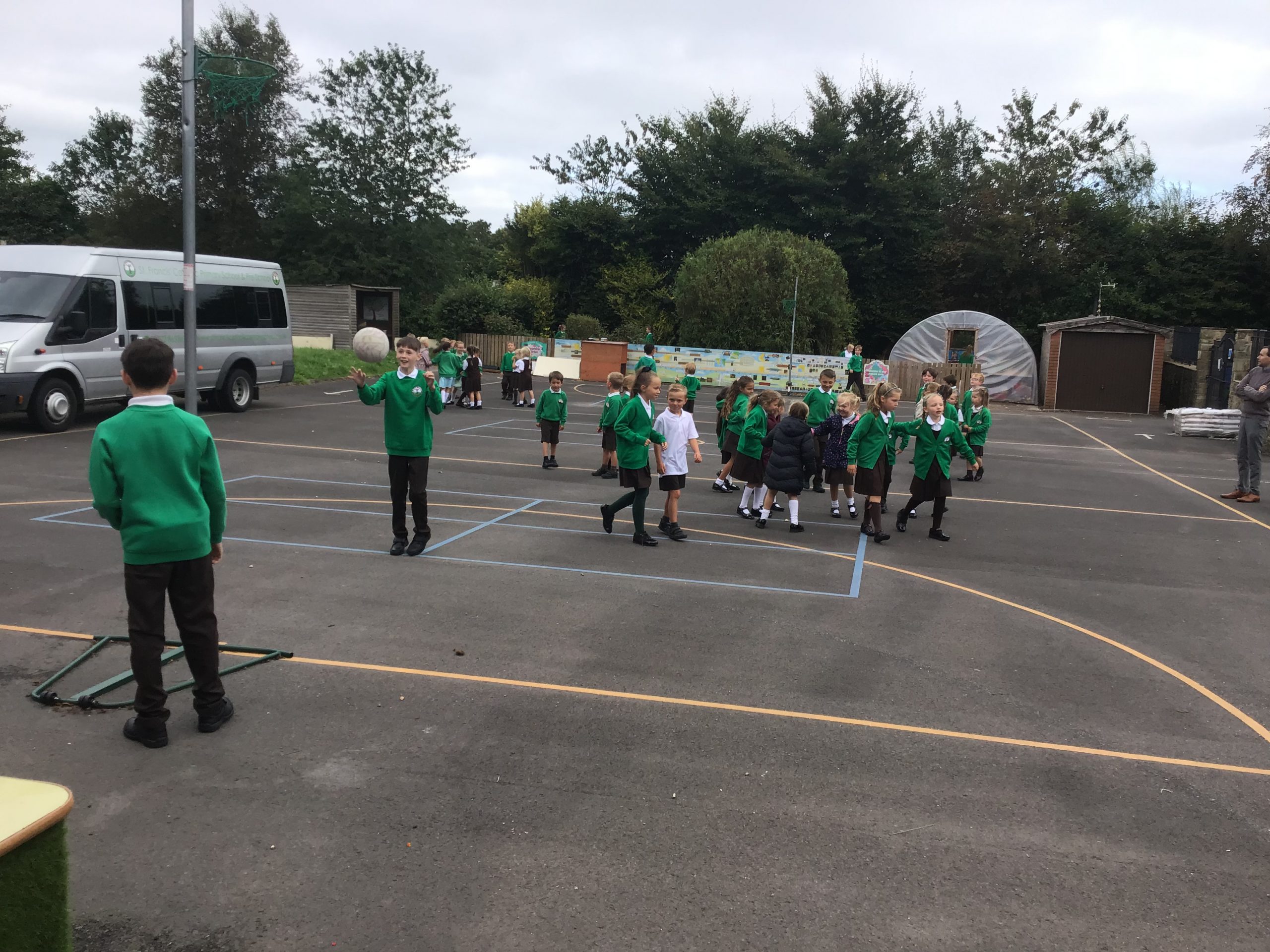 It is always a big step for our Year 2 children to move into the juniors but they are amazing and they have settled in to their new class like ducks to water. Some children joined our school band for their first ever rehearsal. In fact, seeing the children perform together again and sing together has brought quite a few tears of joy to my eyes. Sitting with the recorder players in the wind section was great. Considering this was the first rehearsal in what seems like forever, the children played half of one of many pieces we will be learning and performing this year.
Last night, Mrs Davies had many children in the glee club. By the time I got into the hall, they had finished the rehearsal but I will make sure to put pictures on the website next week! We thank Mrs Riley and Mr McGill for leading the football and netball club this half term- it really is appreciated.
Our new Reception children are stars and bring us great joy with their comical antics as they get used to their new class. As you can see, they have been very busy indeed…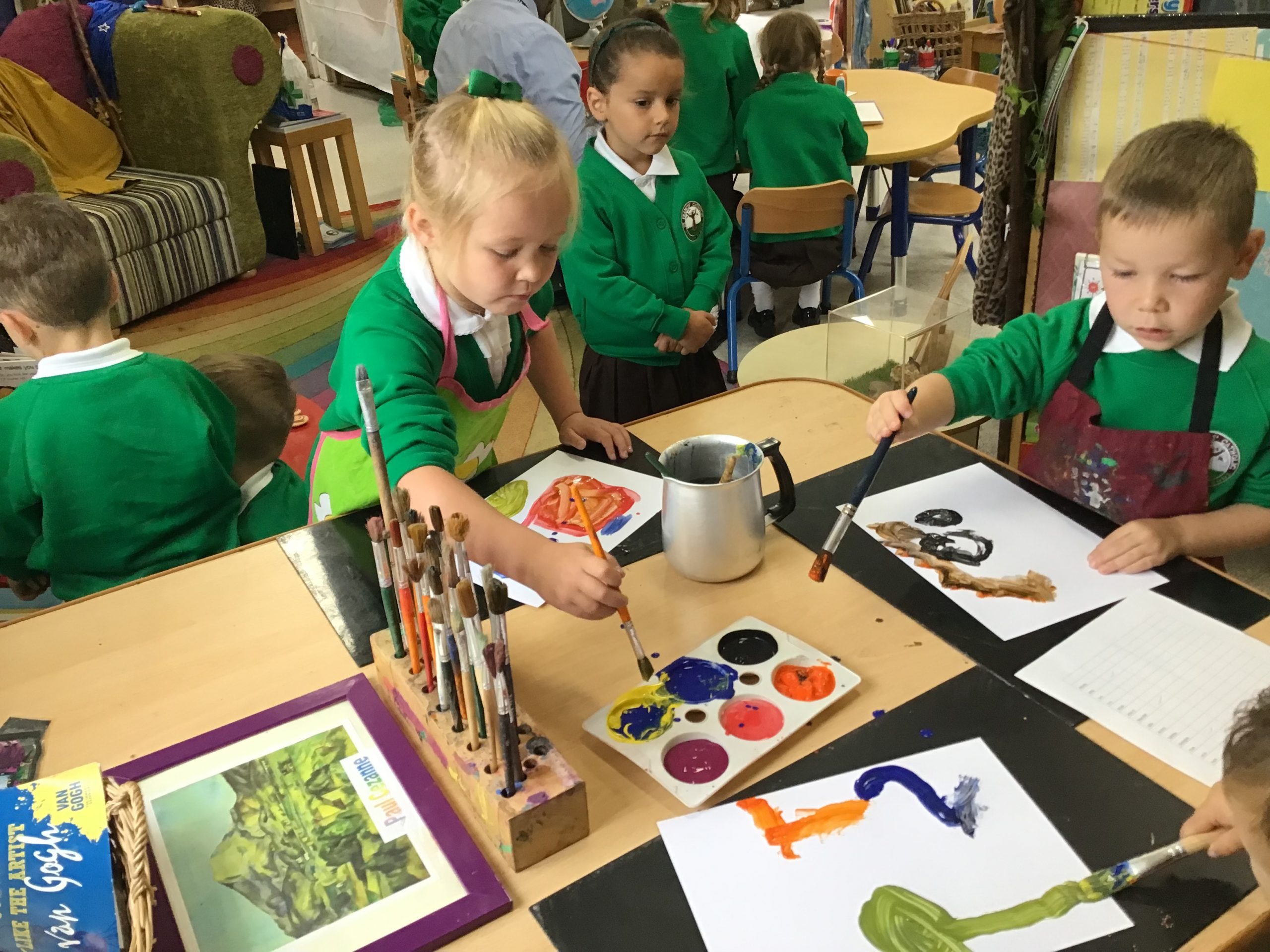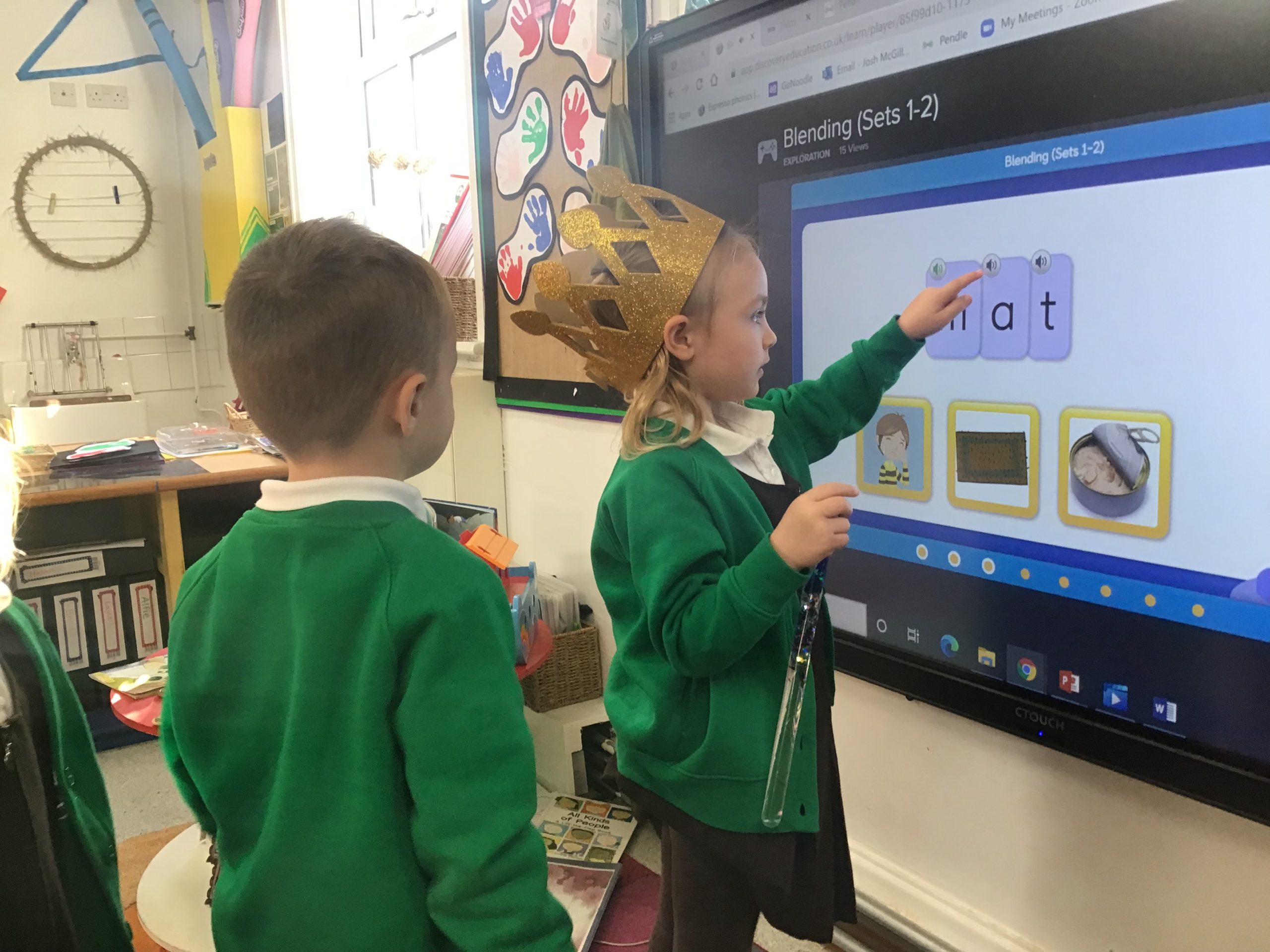 We have sent home logins for Bug Club online and there are more reading and phonics resources on our website under 'curriculum' then 'phonics and reading'. Mrs Davies and I have made a new phonics and early reading parent workshop video for you. This will be sent out on Seesaw on Monday and I will put the PowerPoint on the website under 'phonics and reading' alongside the other useful resources like word mats and links to websites.
Mr Gilmour has put our September newsletter on this website. Please take time to read all about the season of creation and the message from Mary Doran, one of our governors and parishioners, about a lovely idea to celebrate the Feast of St.Francis. Have a look at these lovely thinking hoops from our classrooms- they contain our ethical and youth social action big thinking questions to help us make our world a better place for all. As the topics progress,  children's questions are added to the hoops as we reach our extraordinary endings. We have Michael from the RSPCA visiting soon to discuss careers in animal welfare and helping us with our learning.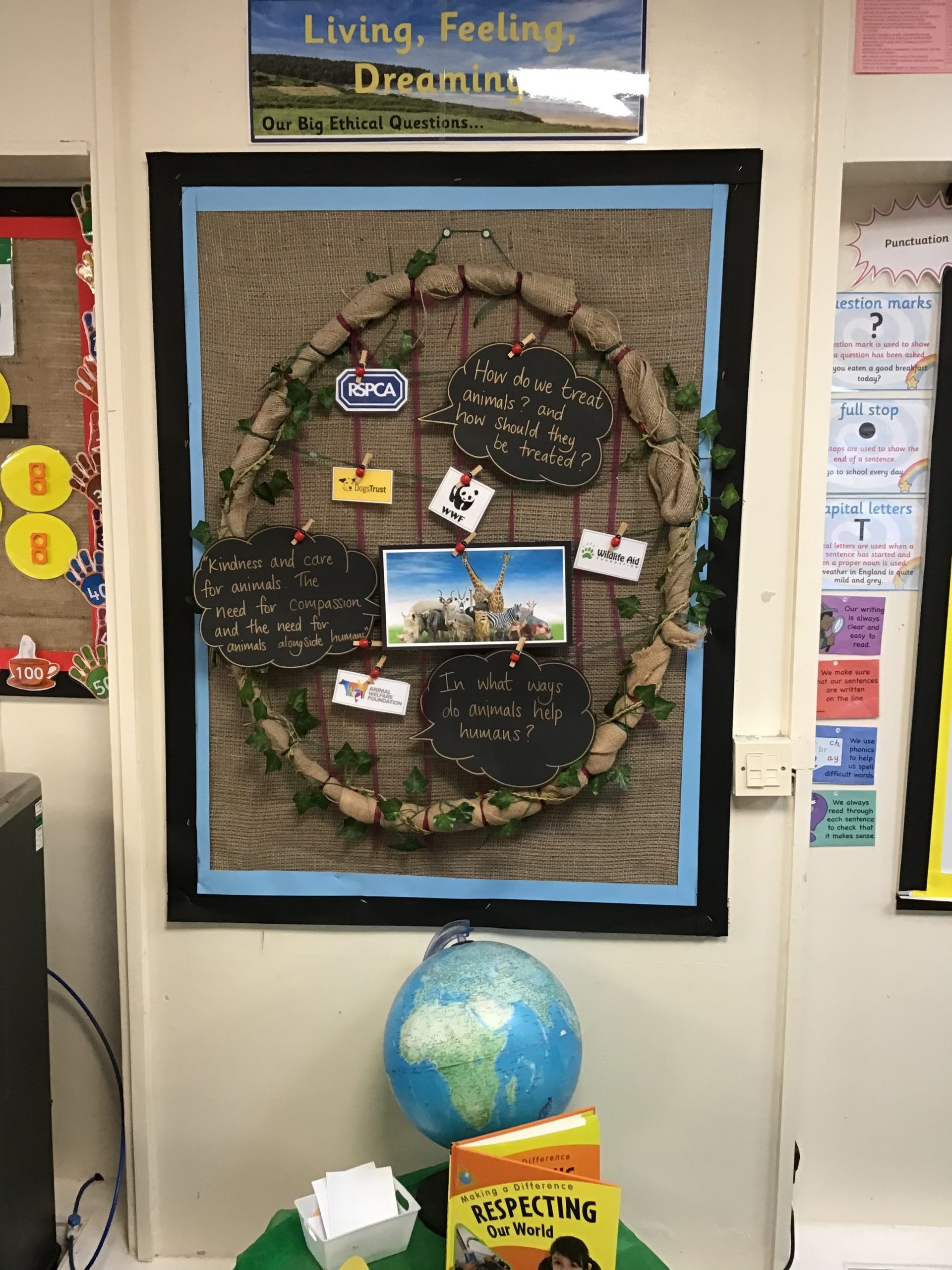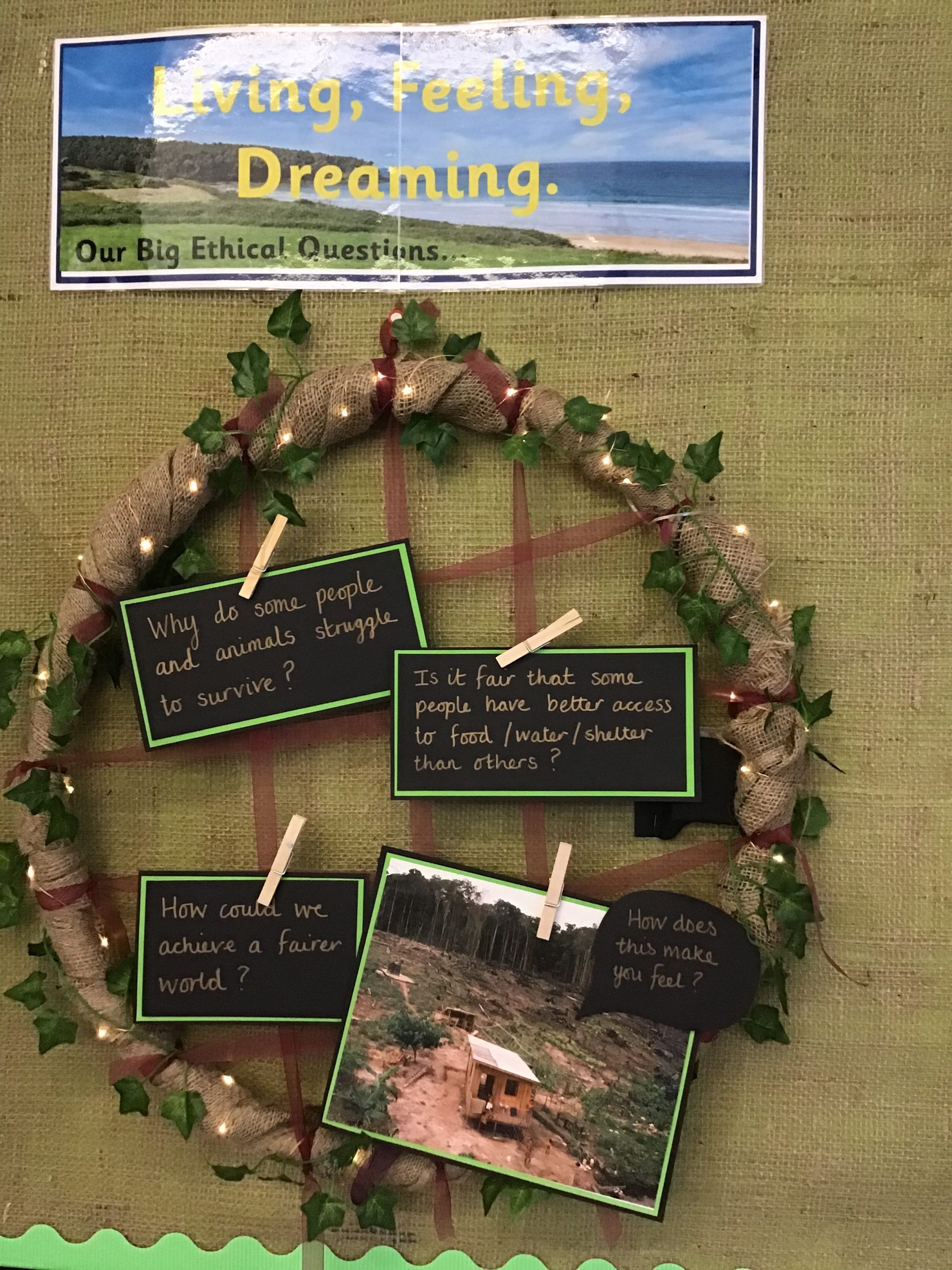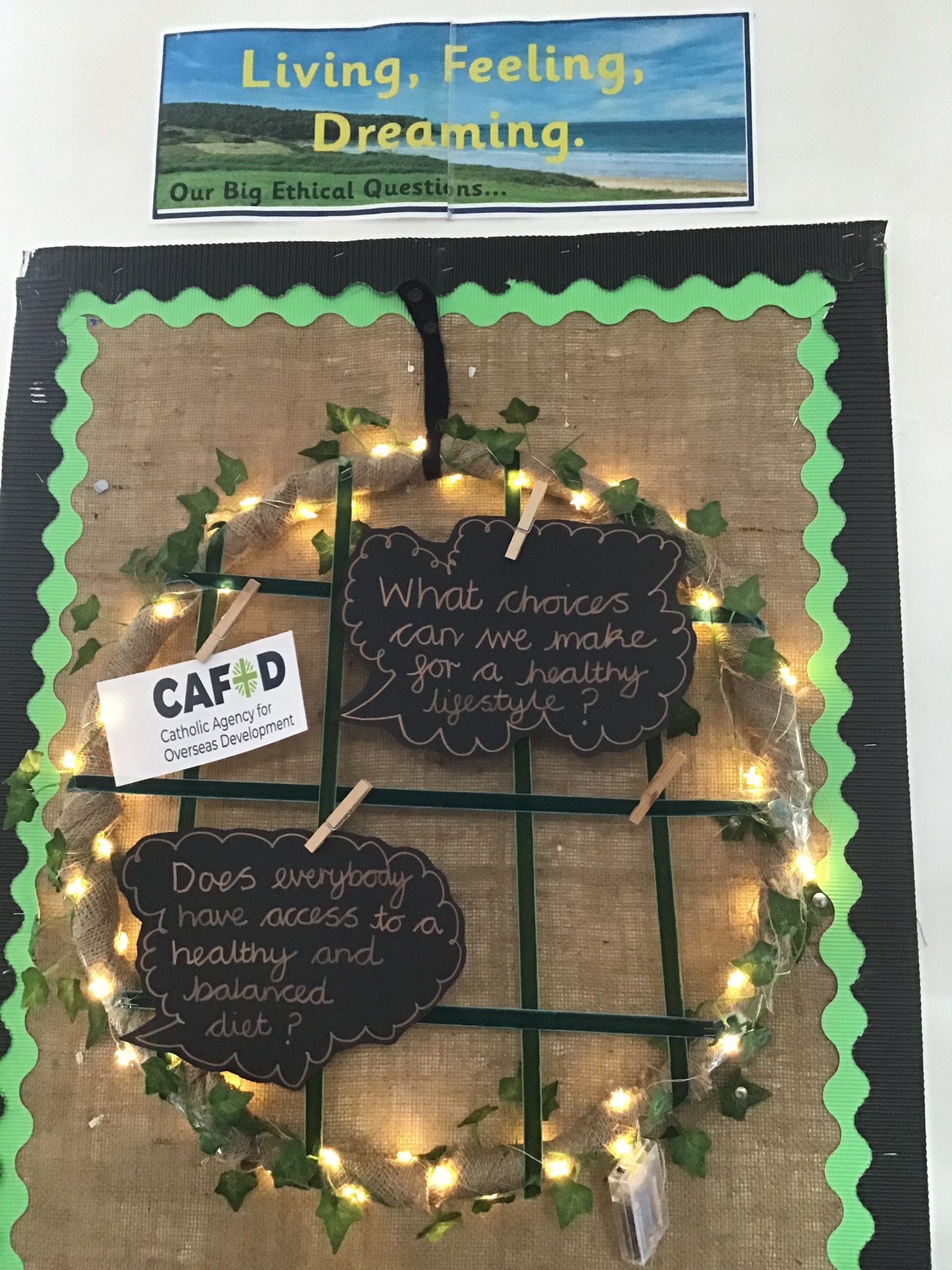 Our school council will be organising some wonderful events to support our mission to care for our common home. Children have applied for various jobs within the school council and we will be having treasurers, secretaries, PR campaigners, media teams and much more from every class, and each class with their own cash box and budget to learn about young enterprise.
We have a few places available for Reception Class 2022 and we are welcoming school tours by appointment. If you know of any families with children ready to be new starters next September, it might be worth passing that information on. Mr Gilmour is in the process of creating a flyer to be posted out on social media.
Have a lovely weekend!