Strawberry DNA…with Reception Class?!
Well, this is an interesting week and I am going to begin with what I saw with my very own eyes…Reception children analysing strawberry DNA!
Yes, it is Science week and we have been having a great time. I asked the children in the group, who were using cocktail sticks to show me the extracted DNA, what it was all about. The children seemed quite surprised that I didn't know and they told me that detectives need DNA to solve crimes. It was all a very serious experiment and they even shared their knowledge with our science ambassador peers.
The science ambassadors are a group of children from all classes, who recently conducted a whole school walk through to observe the quality of science lessons across school. I love having little leaders in school and I can't wait for them to feed back their findings…I must put their views in my next headteacher report to governors.
Our science ambassadors are leading Monday's whole school assembly and all governors and parents are invited to come. We look forward to it. Something we are not looking forward to, however, is trout release day. Yes, the time has come to take the trout to the stream and it will be a sad day because the children have nurtured the trout and watched them hatch and thrive. It will be a memorable trip and we thank The River Trust for facilitating this experience and for forging strong future links with us.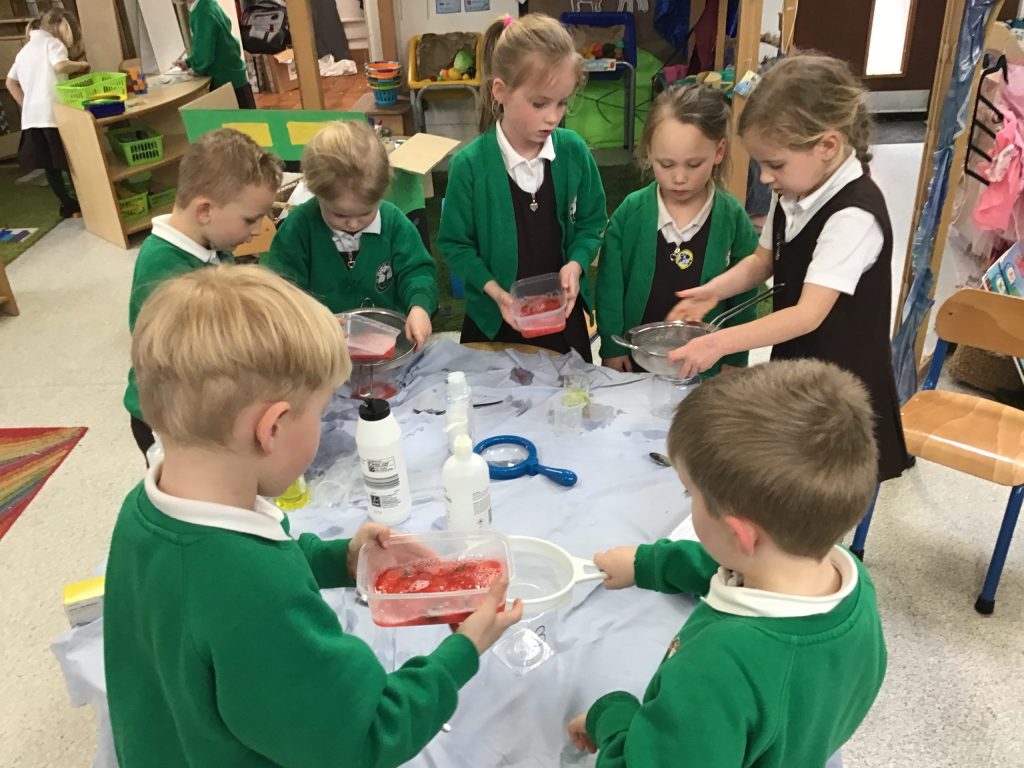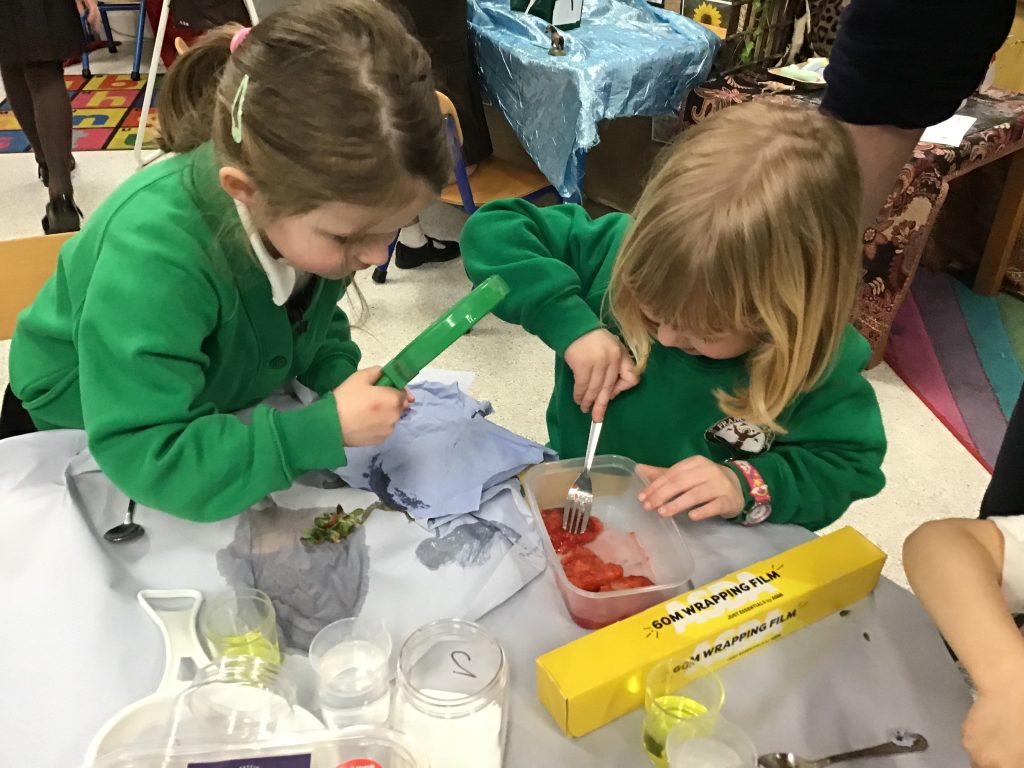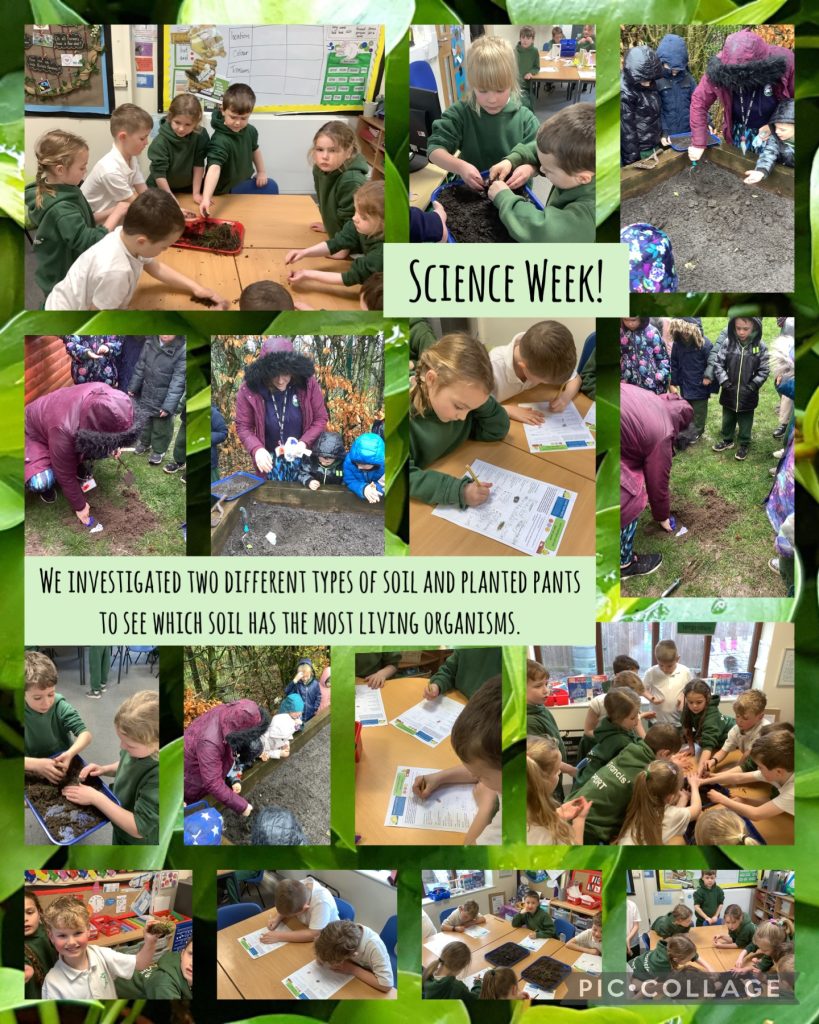 We have enjoyed lots of forest school days …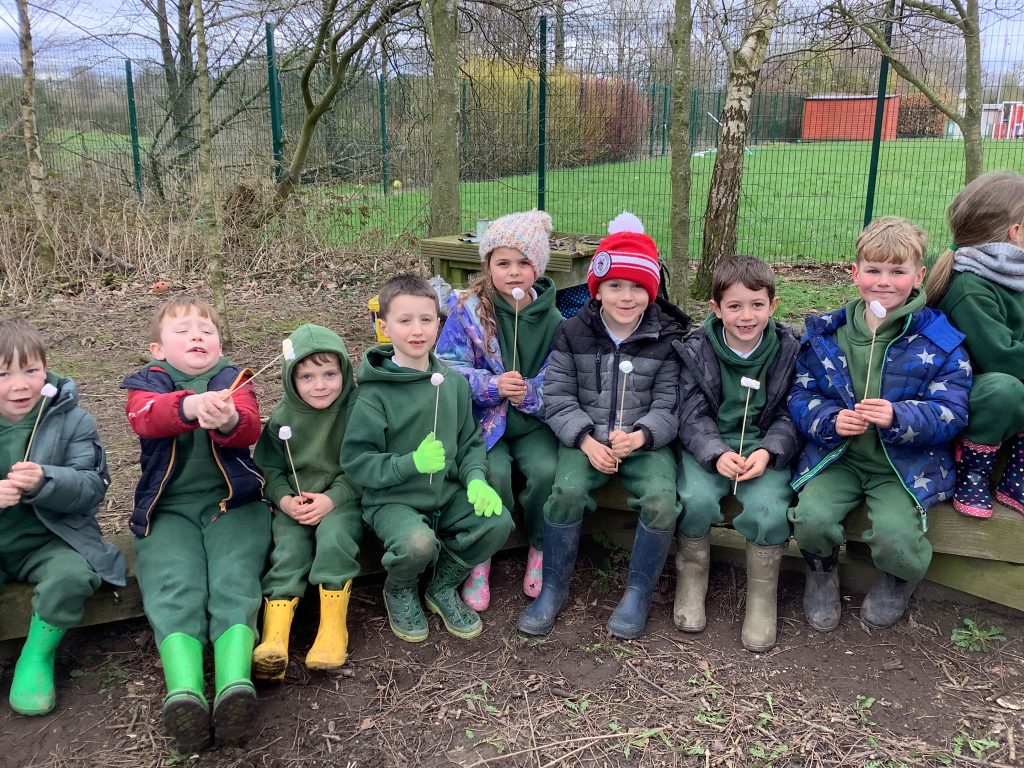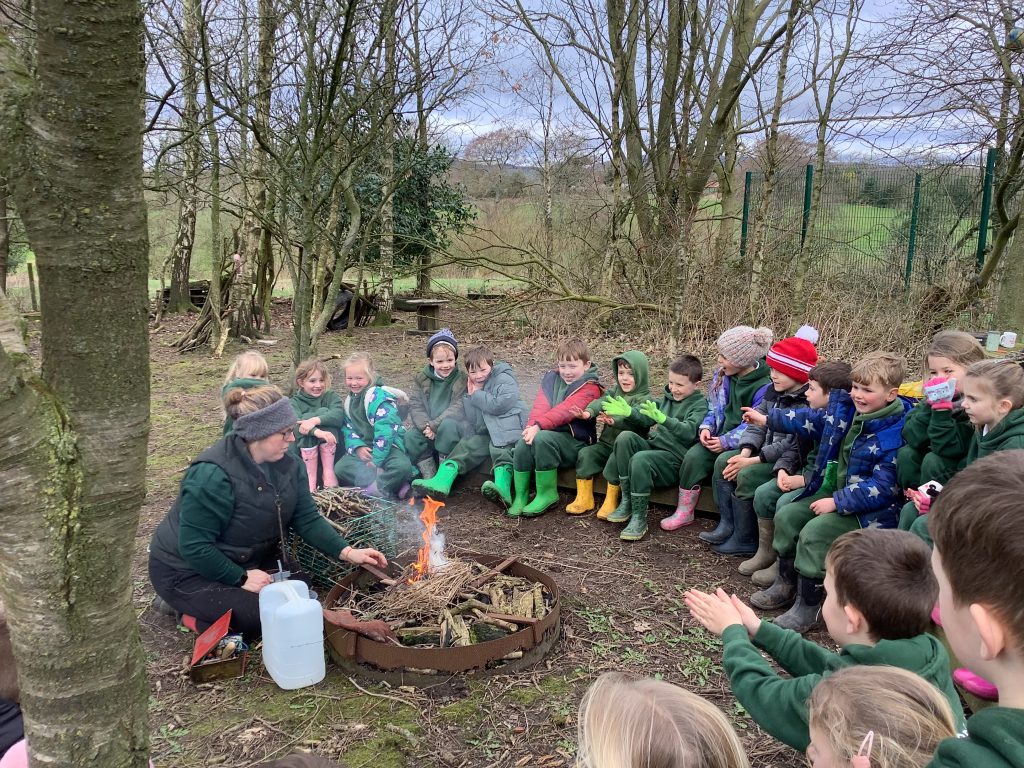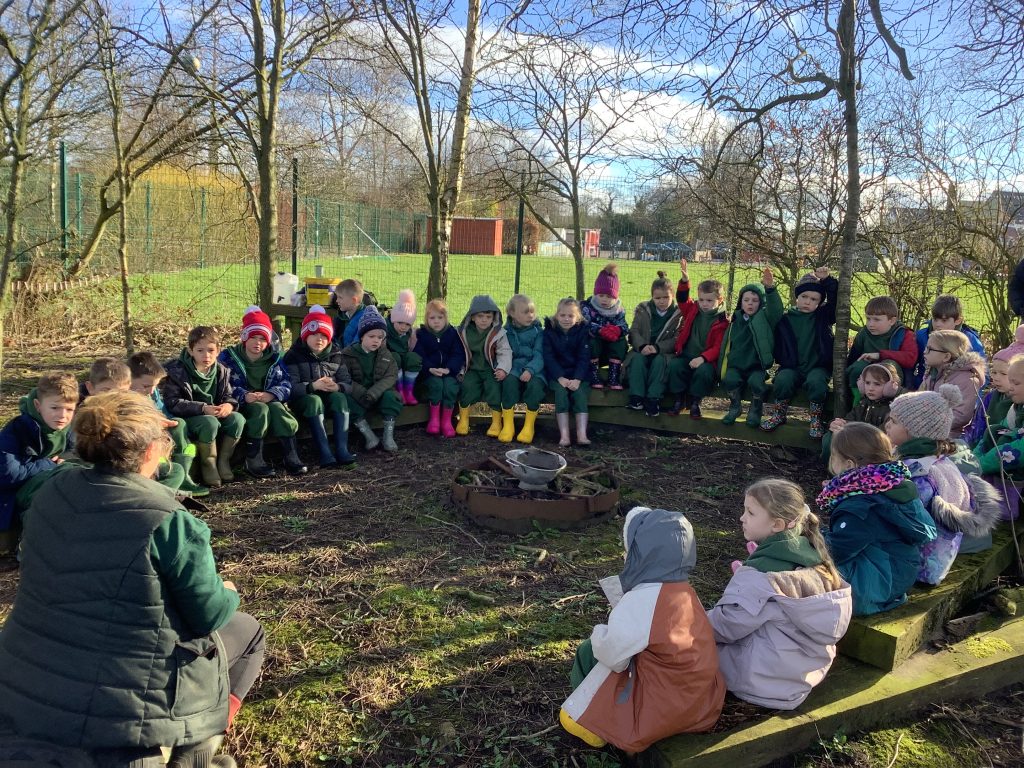 World Book Day was super. Not knowing whether or not to be offended, staff told me that I needed to order a Cruella De Ville costume and our team were to be dressed as Dalmatians! We had such good fun and we had many different reading activities throughout the day. Reception Class listened to stories the children in Fairsnape Class had written, nursery children went to Reception Class to read together, all children were authors and all children were smiling. We ended the week with an author visit from Taffy Thomas MBE, who wore his storytelling coat…what a treat!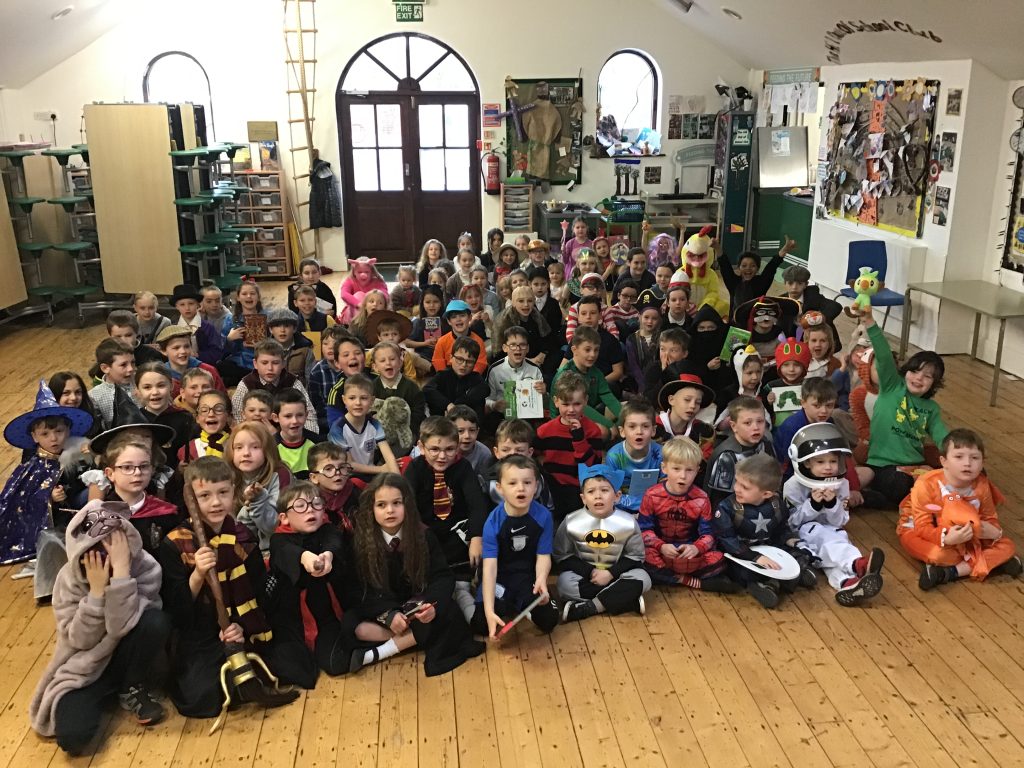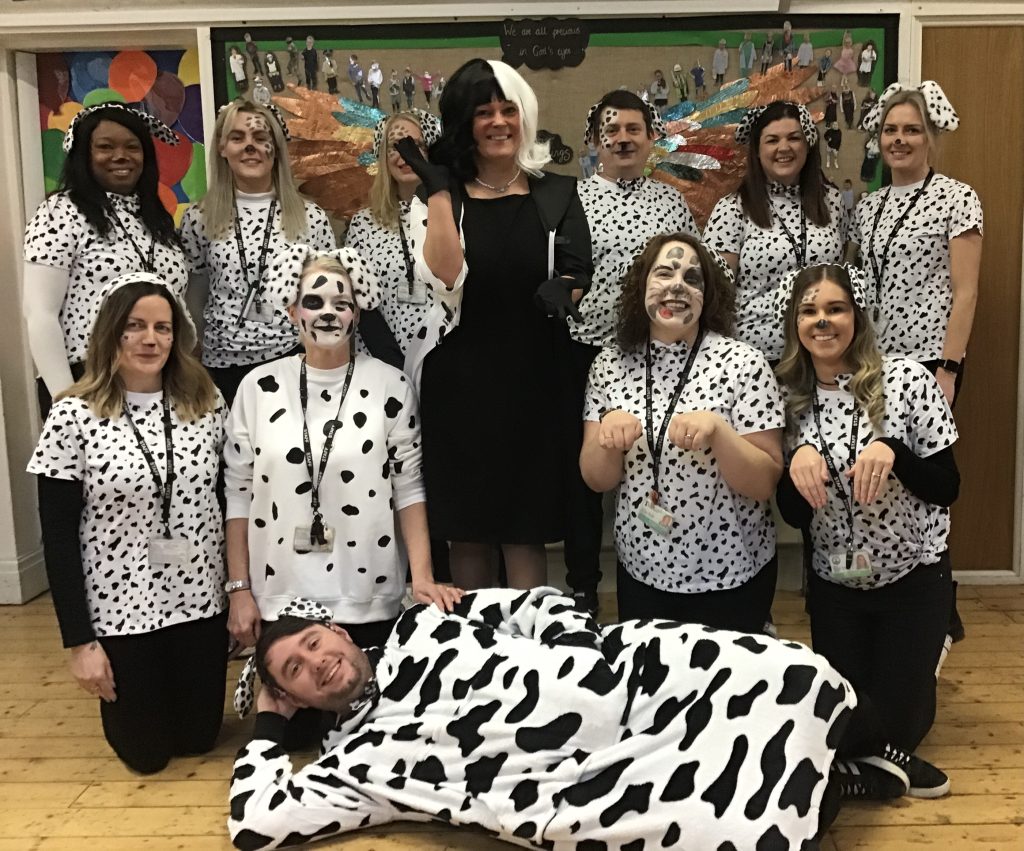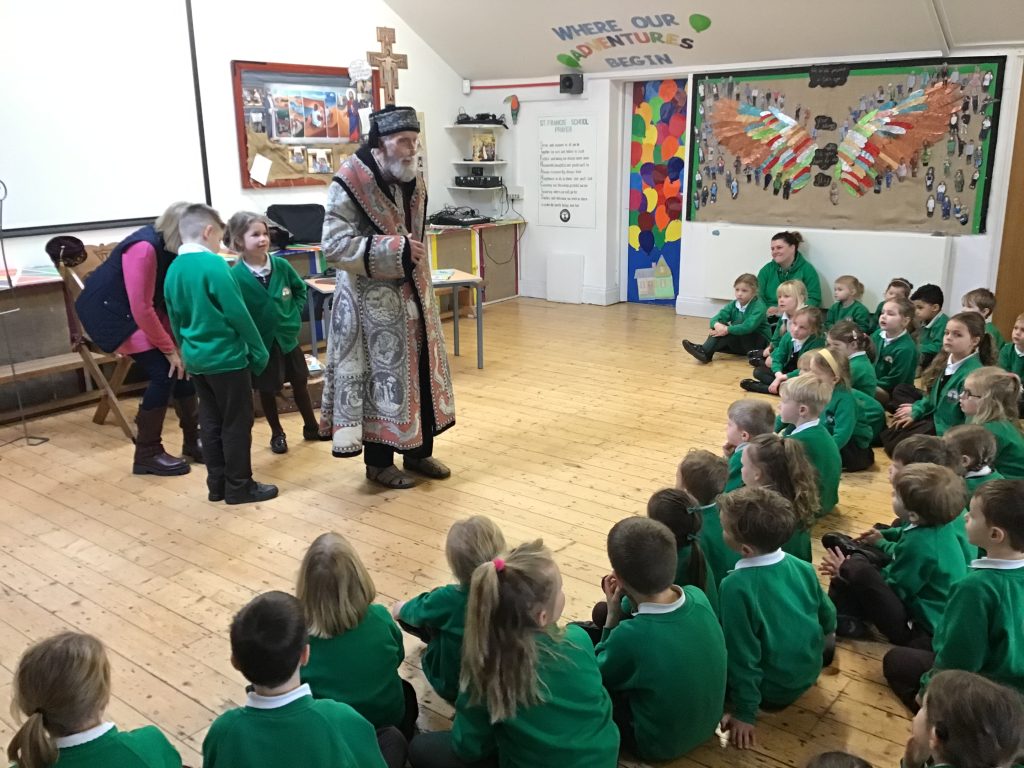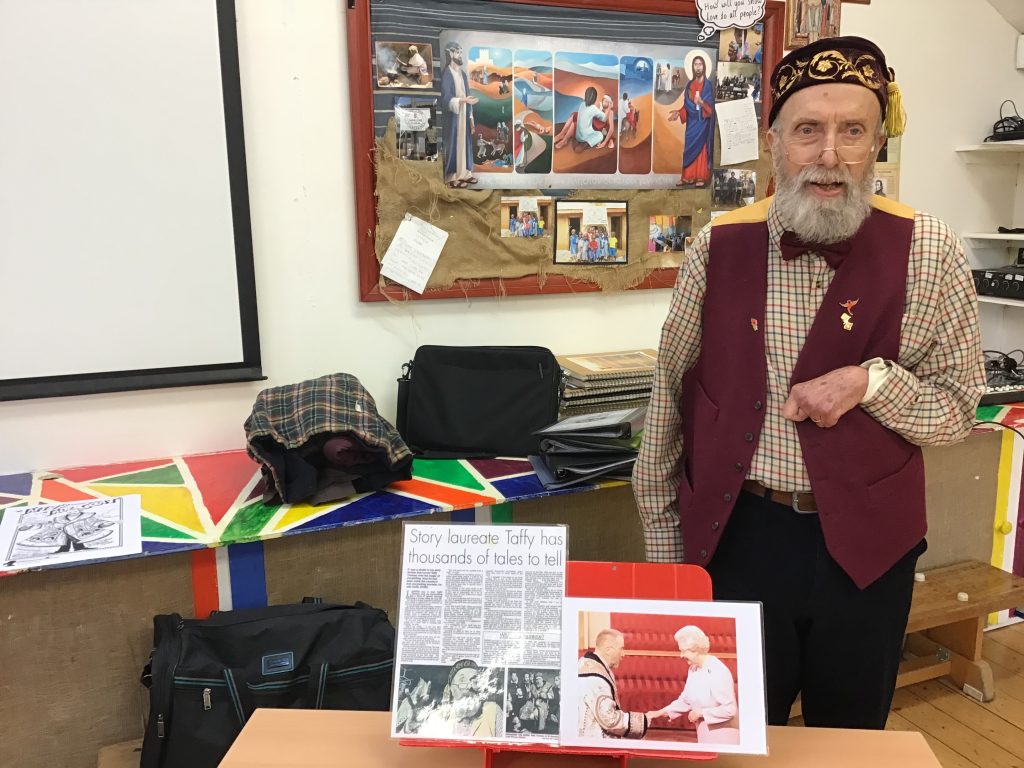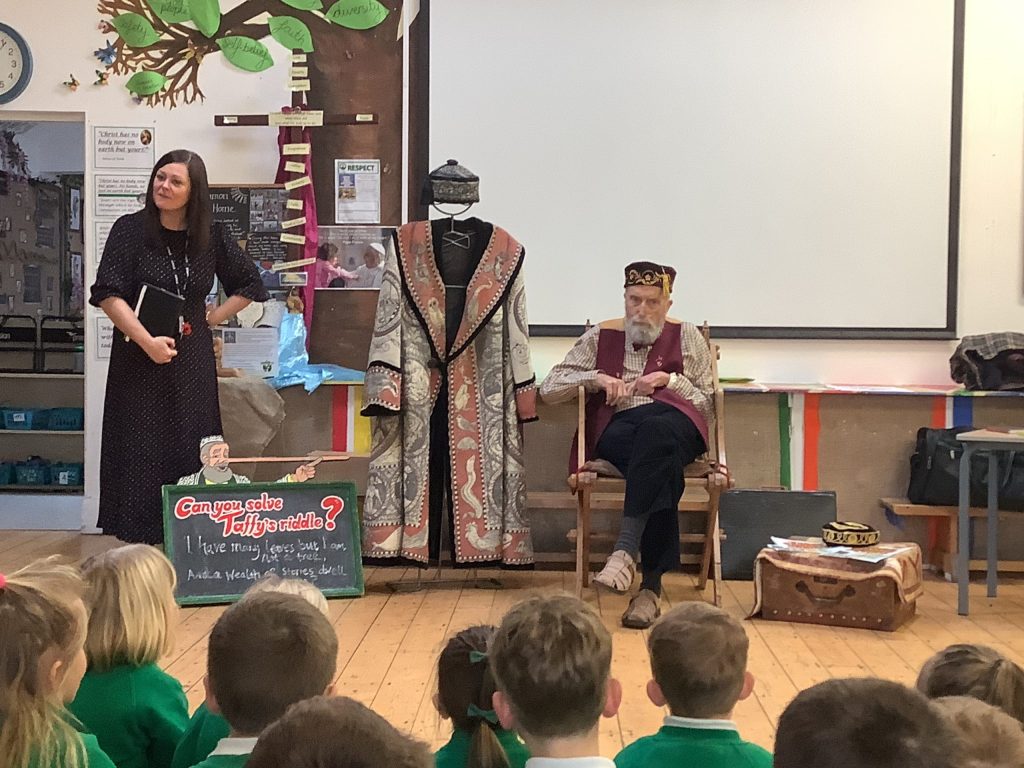 Careers Week was a success and we thank the many parents who came in to school to share their career experiences with the children. We had a dancing tractor, farm animals, a nurse, a textiles printer, emergency services, a doctor and an artist. Wow!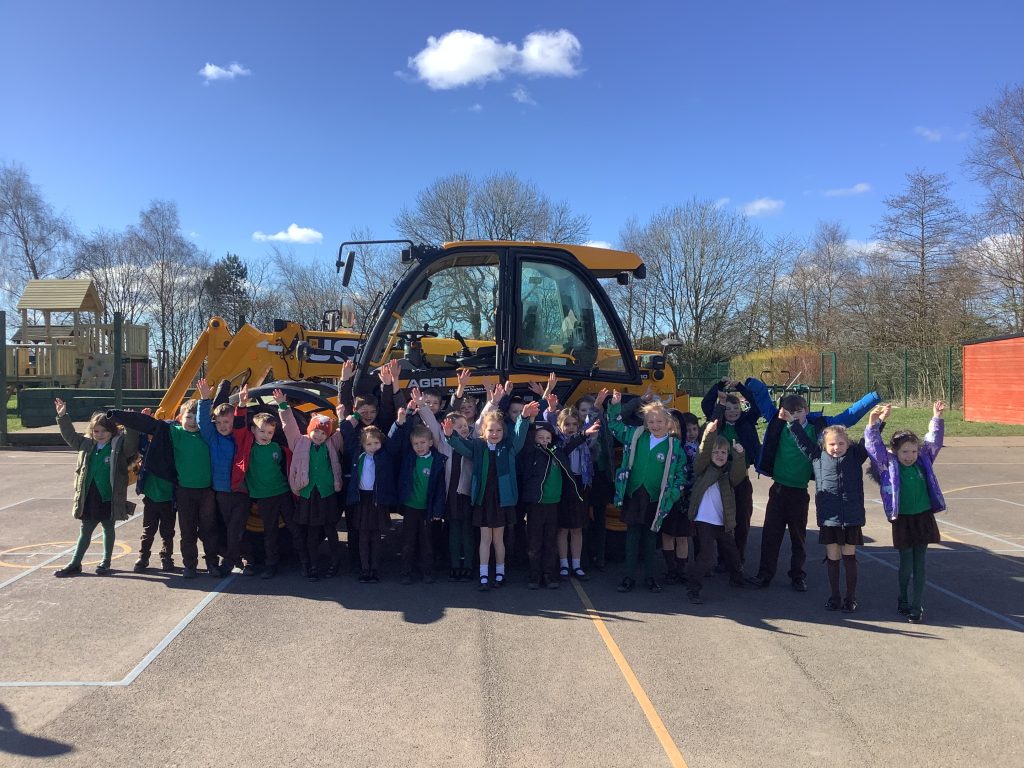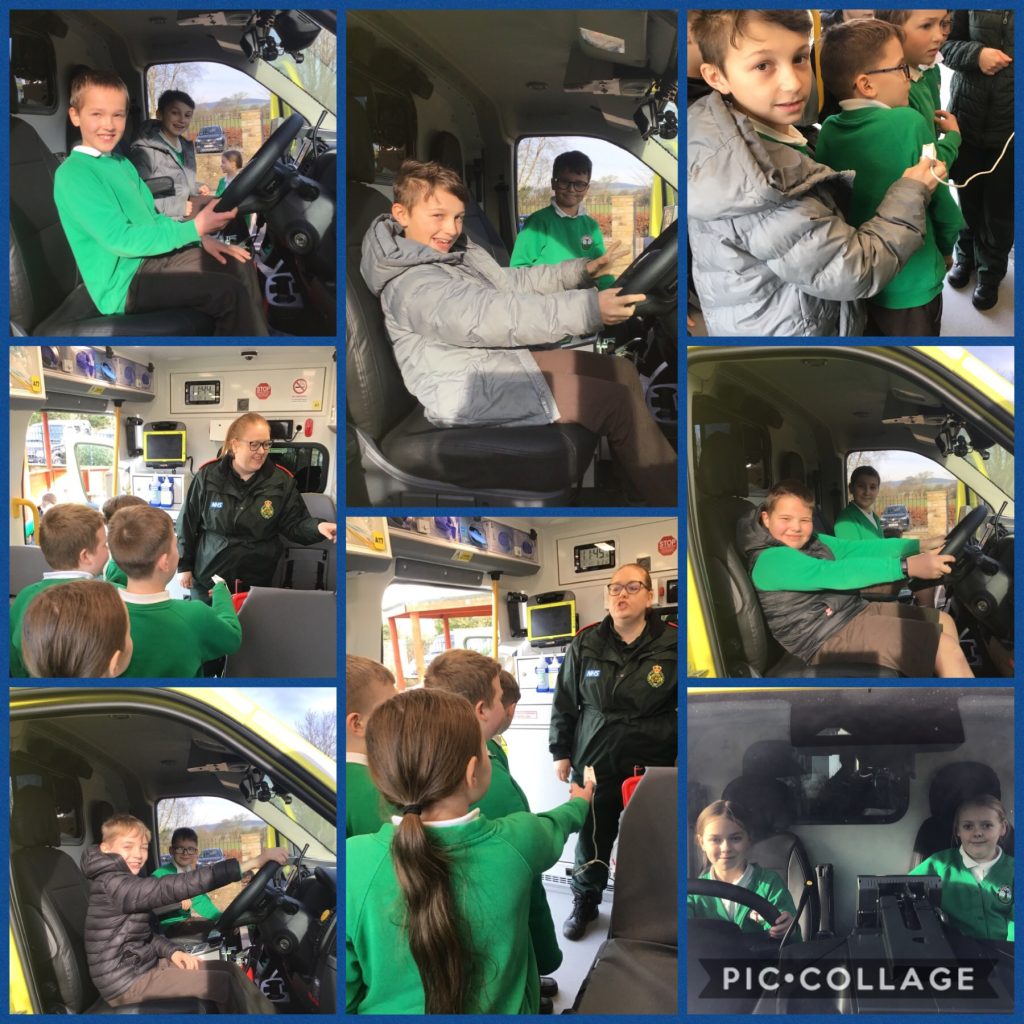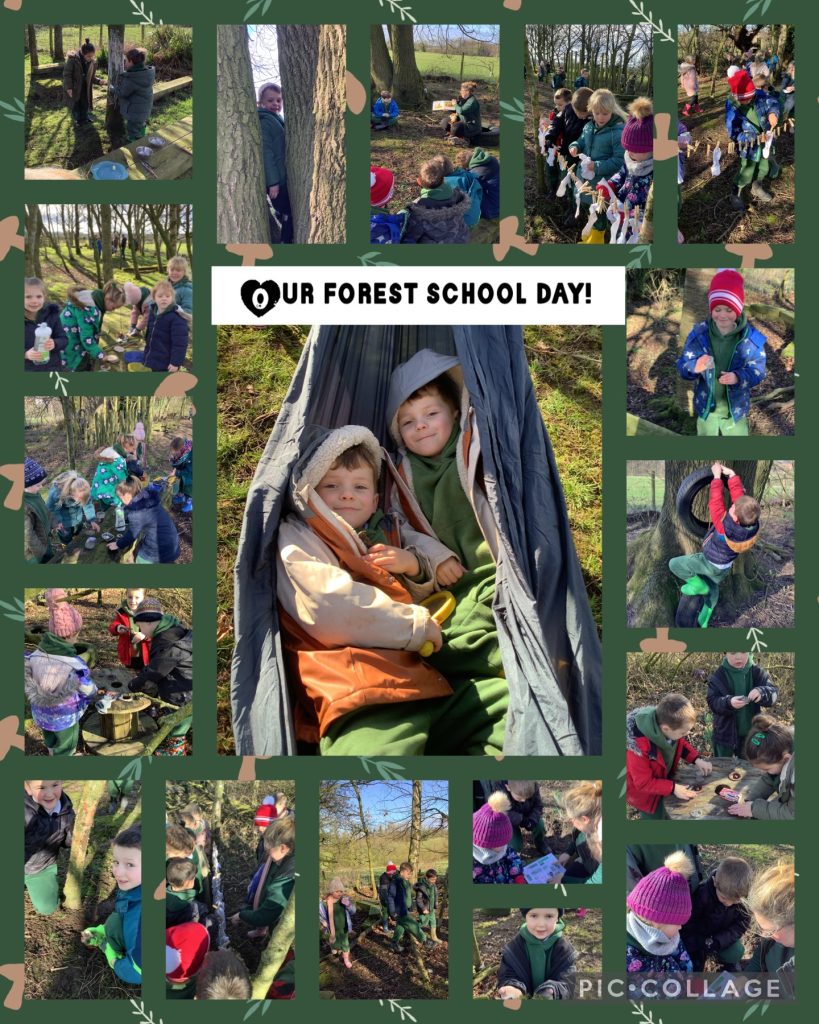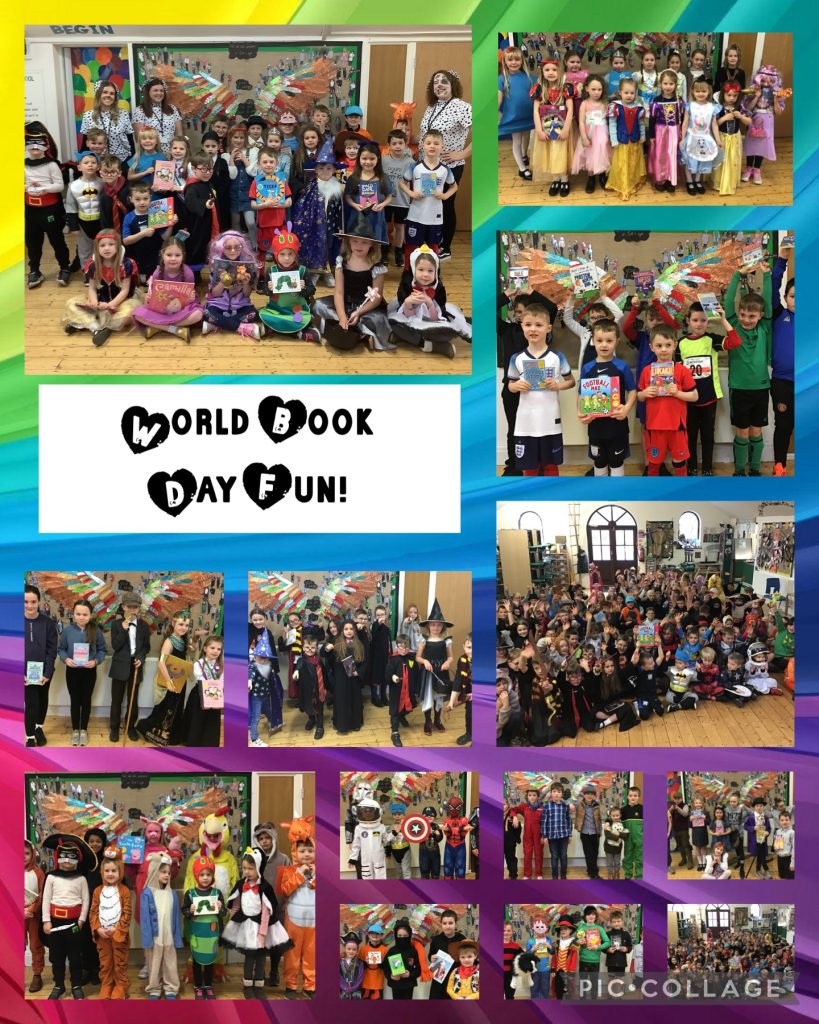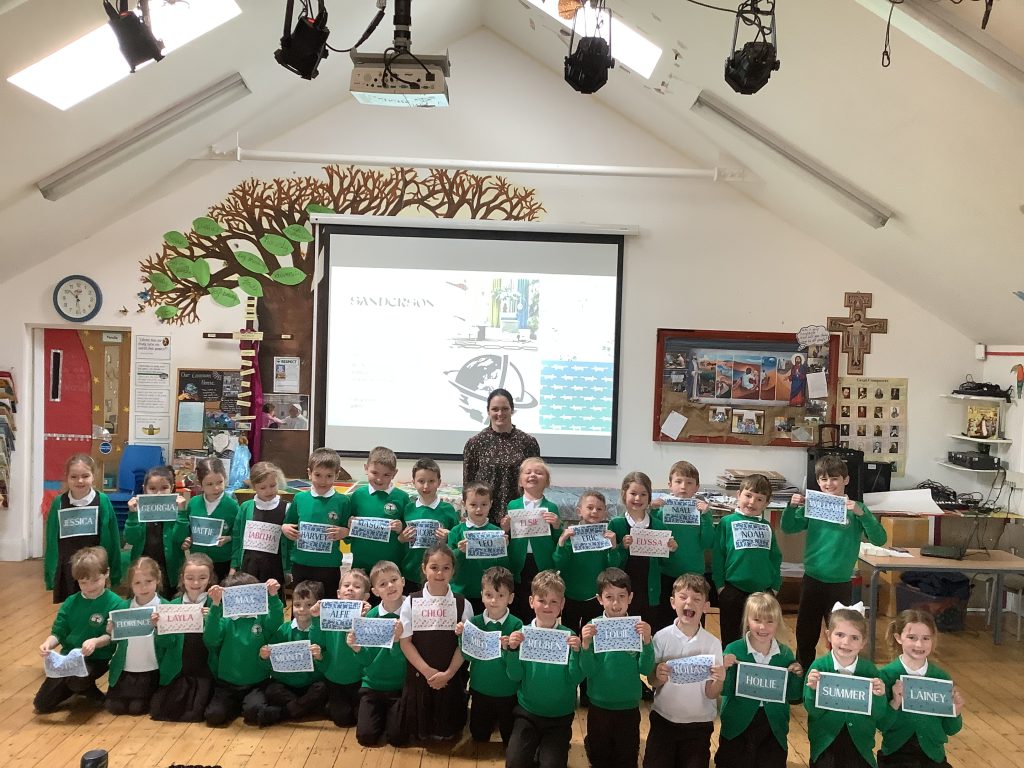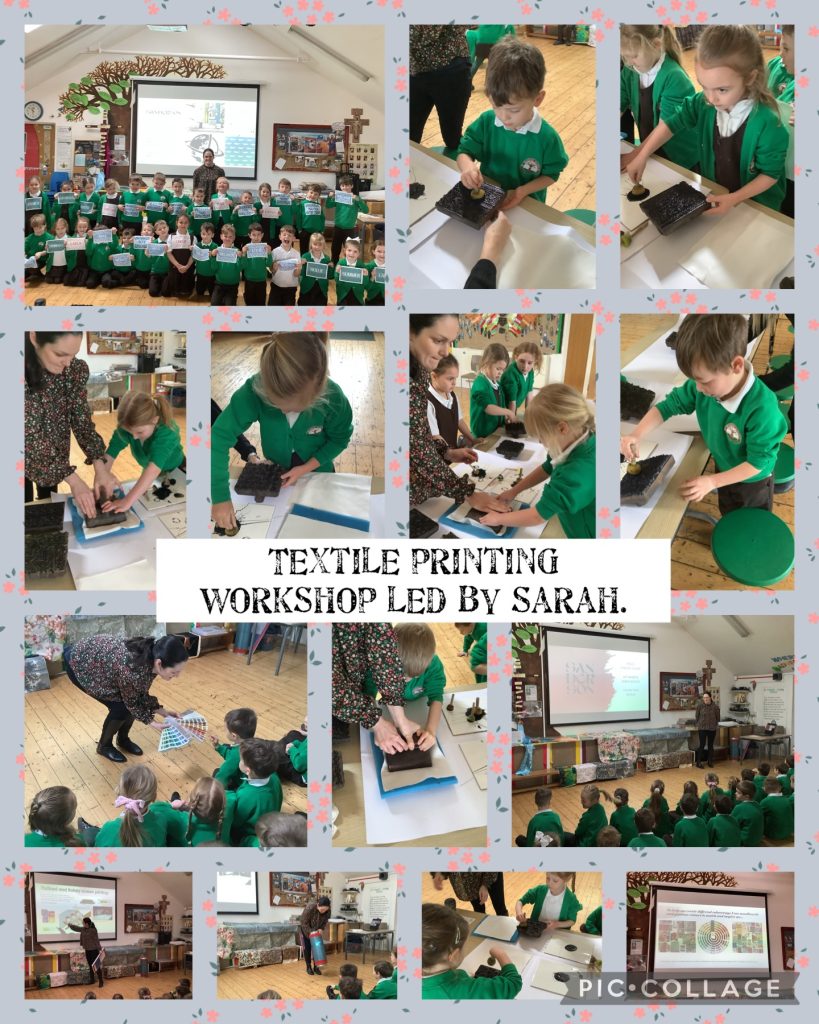 Yesterday, I sat in my room and I heard a brilliant sound. I thought somebody had the radio on very loudly so I went to investigate. It was the children in Beacon Class playing the keyboards and they were brilliant. It is amazing how much music goes on in school and we are very exited to be going to Blackburn next week for the Last Choir Singing competition. I applied to LCC to become a Music Mark school and we met all of the criteria… here is our certificate…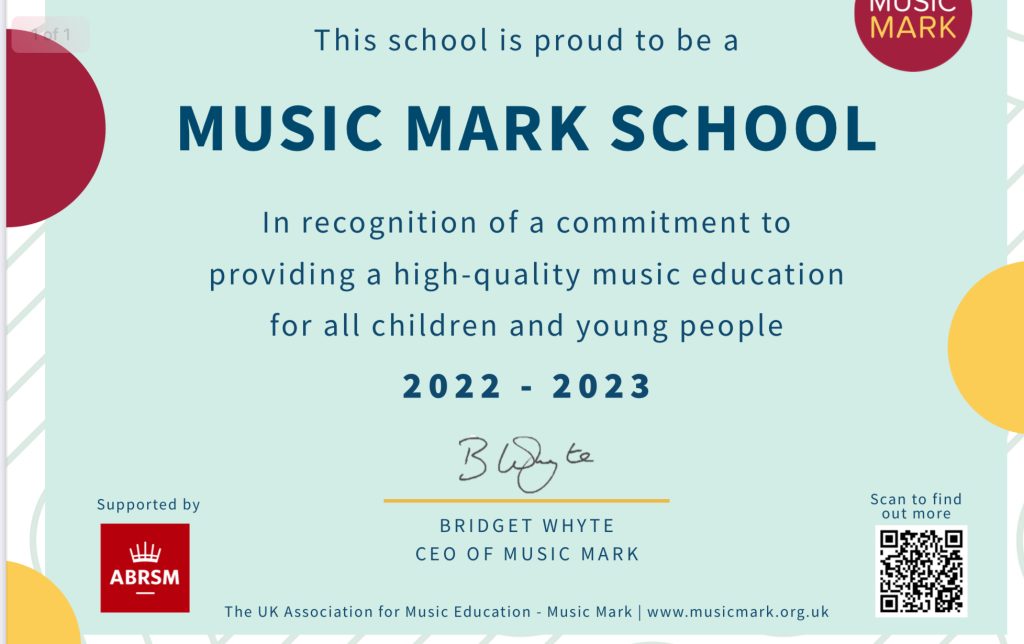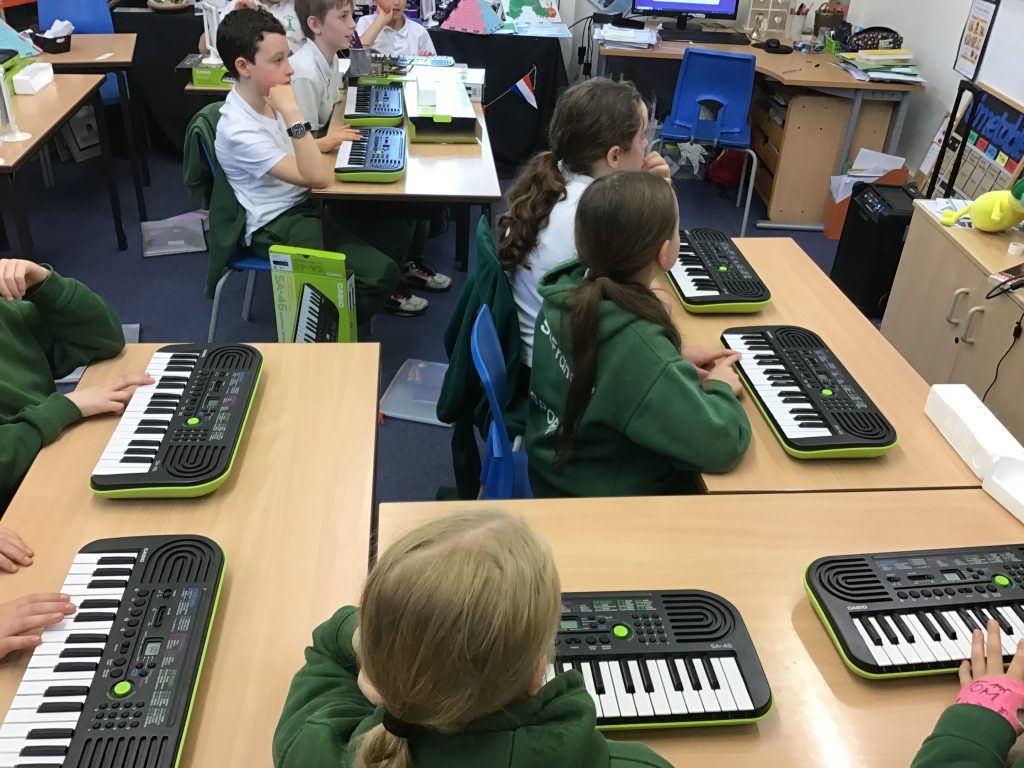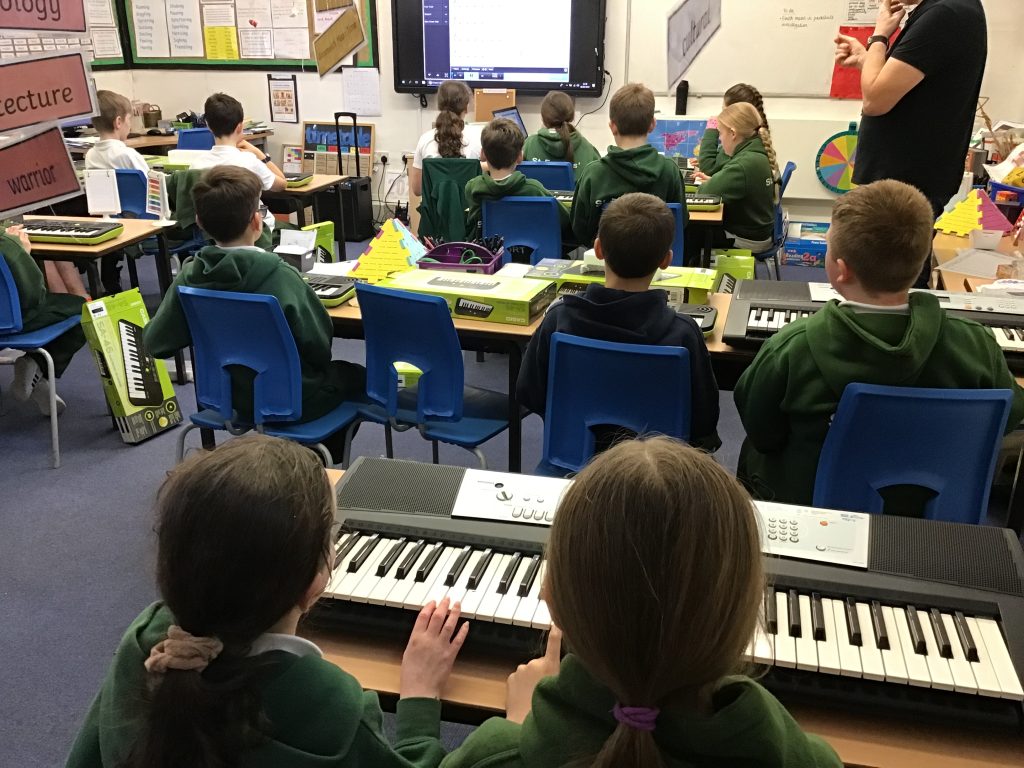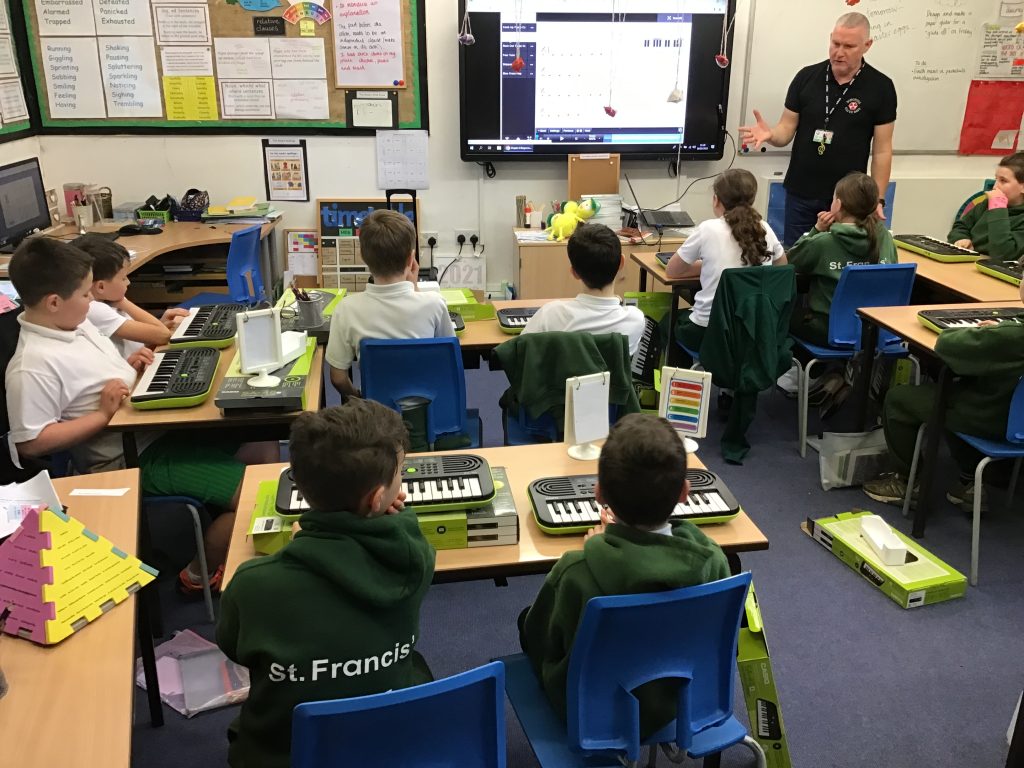 Mrs Davies came to find me because the children wanted to show me their DT fruit skewers. The time was 10.15am and I said I would be there in 10 minutes but I couldn't break from the job I was nearly finished with and I didn't make it to the classroom until 10.45am. When I went in the classroom, the children were all sat there with their creations, desperately wanting to eat them and they had been there for nearly half an hour! Although some looked like temptation had been far too great and seemed to have missing pieces of fruit, they were brilliant! There has been a lot of DT going on in Parlick Class and the children have loved it…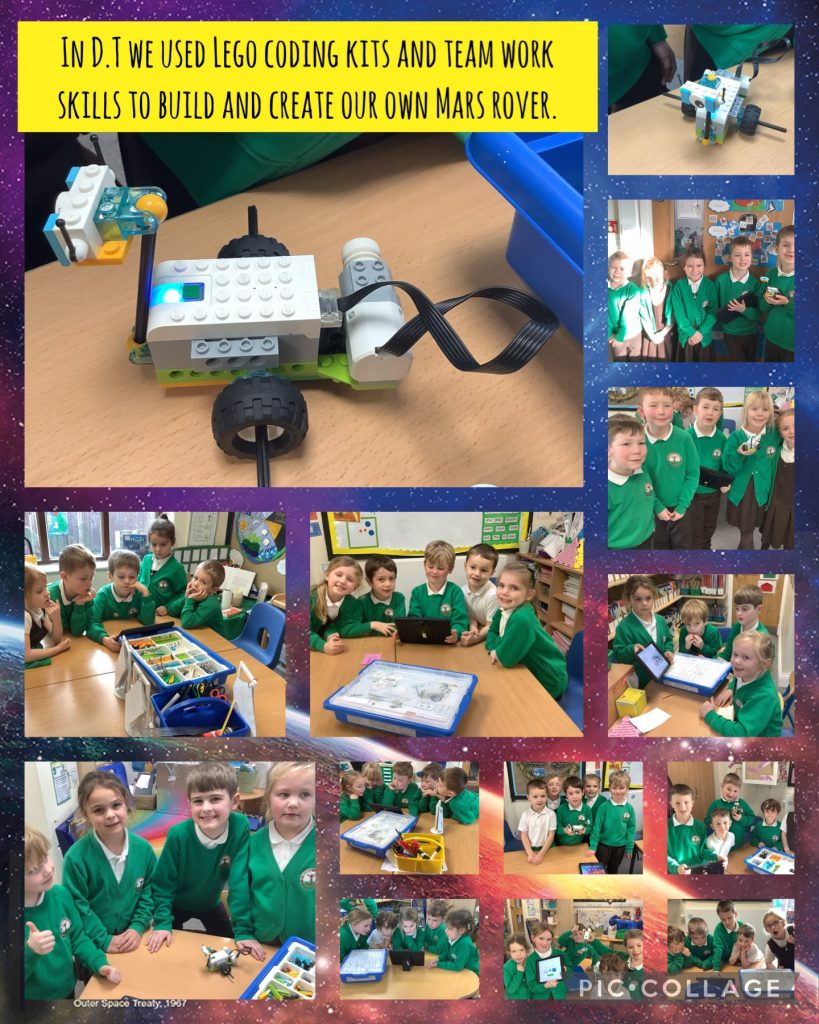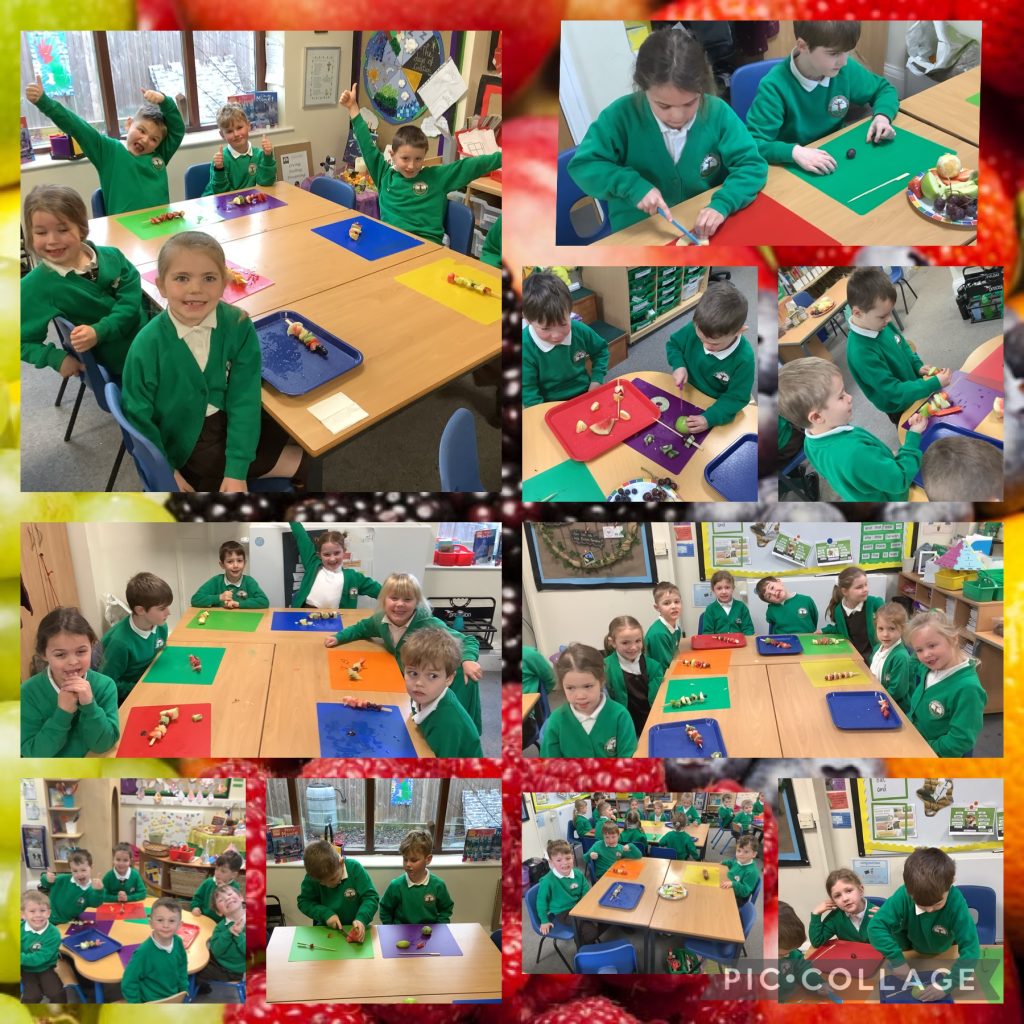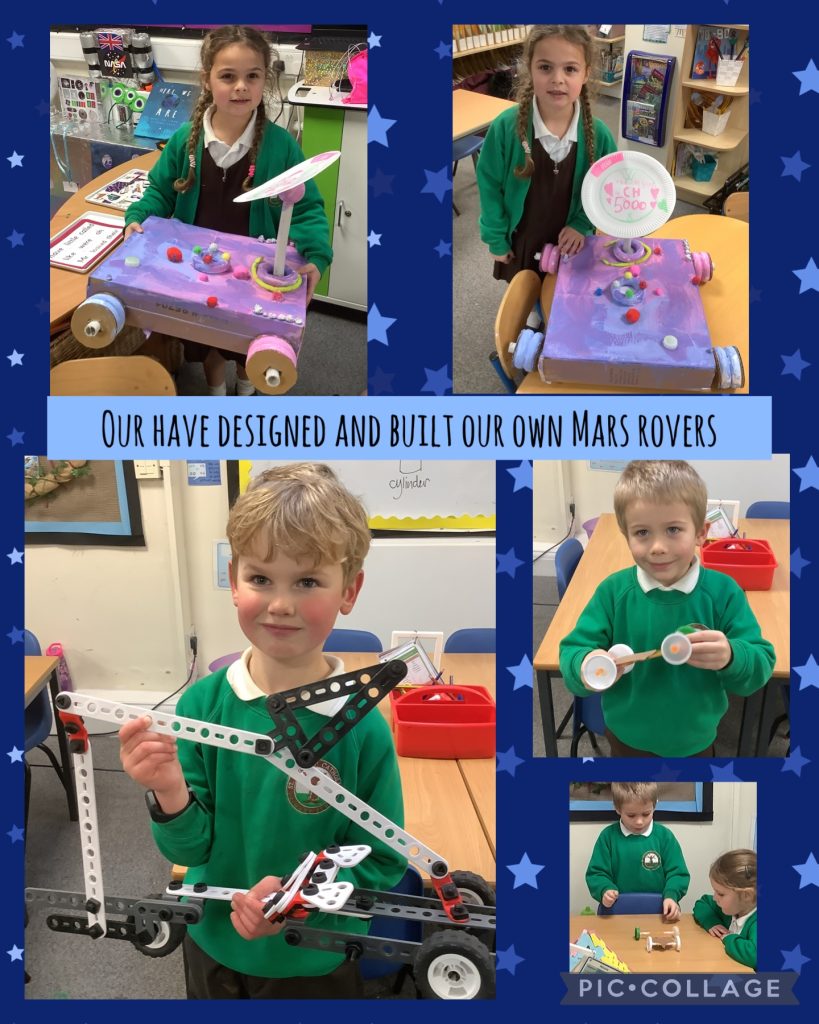 Well done to all of the children who represented school in the school games competitions. We are very proud of the children's sporting achievements.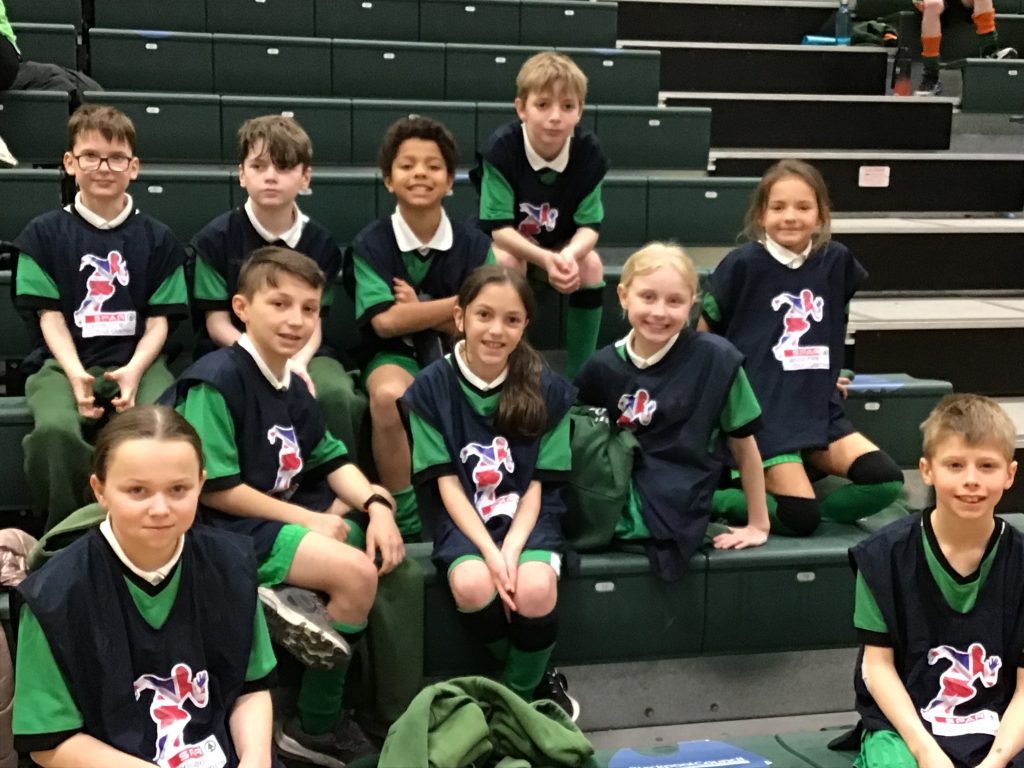 We look forward to Family Mass for Mothering Sunday this weekend and we also look forward to Easter Bingo on Friday night. Thank you PTFA for doing a super job organising this event.
Have a lovely weekend.