A Very Happy New School Year
Hello and welcome back to you all! I am absolutely thrilled to be back in one school- my lovely St.Francis' with all things bright and beautiful going on. Well…
I say that but this isn't factually accurate at all. You won't believe that only in our second week back, I am now faced with the problem that aliens have landed in our Millennium woods. If you read my Headteacher blogs ( of which would take at least a week if you track them back as far as 4 years ago) you will see the many unpredicted problems that I have fondly muddled through. As I sat down in my office and settled back into my room, the usual happened…children marched in and this time they had IPADs and clipboards. After they found out my shoe size, what I did at the weekend and what I was doing in school on Saturday, I realised that this was something to do with something I was pretending to know nothing about. I will show you…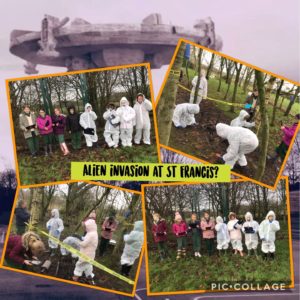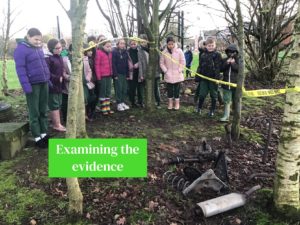 You can clearly see that this is very serious business and a real mess has been left behind! Huge metal parts that can only have come from a space craft are being tested on by our children in Beacon Class. We will have to wait and see what happens but I have seen the CCTV video footage from Mrs Rossall's class and it is fascinating. I will keep you posted!
In true St.Francis' style, everything is going on. I love being in the Nursery every Thursday morning and I love sculpting UFA on a Thursday afternoon. I am leading one of the UFA groups with Mr Gilmour and we are learning about Antony Gormley, the artist who created The Angel of the North. We have made lap books and we have also used clay to recreate one of his famous pieces. This week, we are using our mathematical skills to measure and create our own Angel of the North on our school field to appreciate the scale of this piece of art. We will be using natural resources from the Millennium Wood ( and we'll now have to avoid the spaceship).
We have welcomed more little stars in our Nursery and it is all go down there..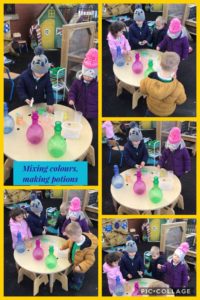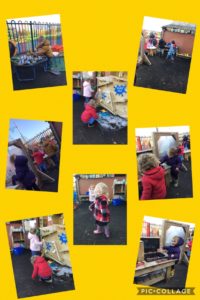 I am delighted to tell you all that Mr Gilmour and his wife have had a beautiful little boy named Joshua James Gilmour. We can't wait to see him and we send them so much love!
We have many trips planned for this half term and many new resources are on the way for the children. An 18 metre outdoor History timeline is on its way to our playground and it is packed with information-including famous artists, musicians and places. It celebrates equality and diversity and we can't wait for it to be installed!Mr Gilmour and I have designed a bespoke indoor timeline for the junior cloakroom area and this even has our links with our friends at The Shalom Academy in Kenya, George Beesley, local famous people, Steph Slater and much more. I am so blessed to have spent time at St.Joseph's and I am delighted that we now have strong links with the children and staff there. We are working on our space project (for when the weather gets warmer) and we will link for some collaborative music events in the Summer Term.
Lego Coding after school club was brilliant today and the children made some superb creations. They always show such team work and consideration for others. We are now working with our friends in the Longridge cluster on an environmental programme. Our Eco Council will visit other schools and show how to make eco bricks and turn these into pieces of furniture for the playground. It is all very exciting! We were delighted to be awarded the Gold Green Tree Award- changes and choices, no matter how small, will make a big impact in our world. Please keep collecting eco bricks at home and sending them in.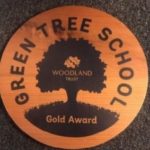 Well done to our ABRSM musicians. I hear you will be working towards your Grade 2 now for the Summer- keep going!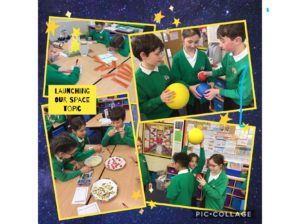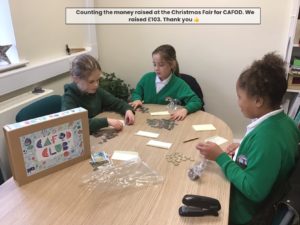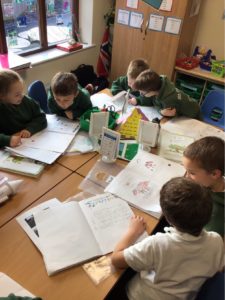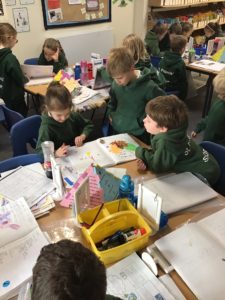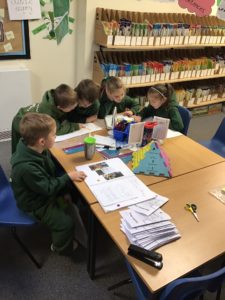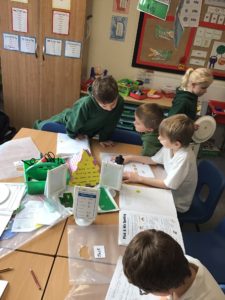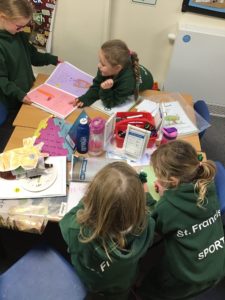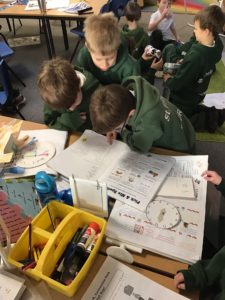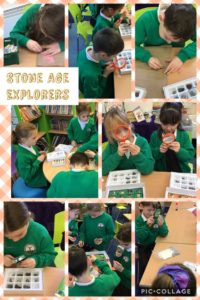 Our choir and band children are preparing for the Showtime Concert in Goosnargh Village Hall on Sunday 2nd February at 2.00pm and Mr Warren is busy teaching the choir news songs for The Last Choir Standing competition. The first heats are in March but only children in KS2 are allowed to enter. We need all junior children who are in the choir to come to this exciting event!
On the playground at the start of the day, a little girl from Year 1 ran up to me with a picture of a big heart and some very neat writing underneath. This is what it said…
To Miss Deakin
you wurc so hard so here is a card for you
( lots of hearts and kisses followed)
I thought I would mention this because you really can't beat that for job satisfaction. What a lovely start to the day- a big smile.
Every day in a school should start and end with a smile. I hope you all had a lovely Christmas and I wish you many smiles for this year ahead.