A swinging band and a special Advent Service…
Last Friday, we had a superb band and choir concert. Both KS2 classes finished with a two part festive song and it raised the roof. Well done Mr Warren for teaching the children so well and well done children for such confidence, enthusiasm and animated performances. I really can't believe so many of our band children are in the infants! Together, they make a great sound and we can't wait for the next concert in March.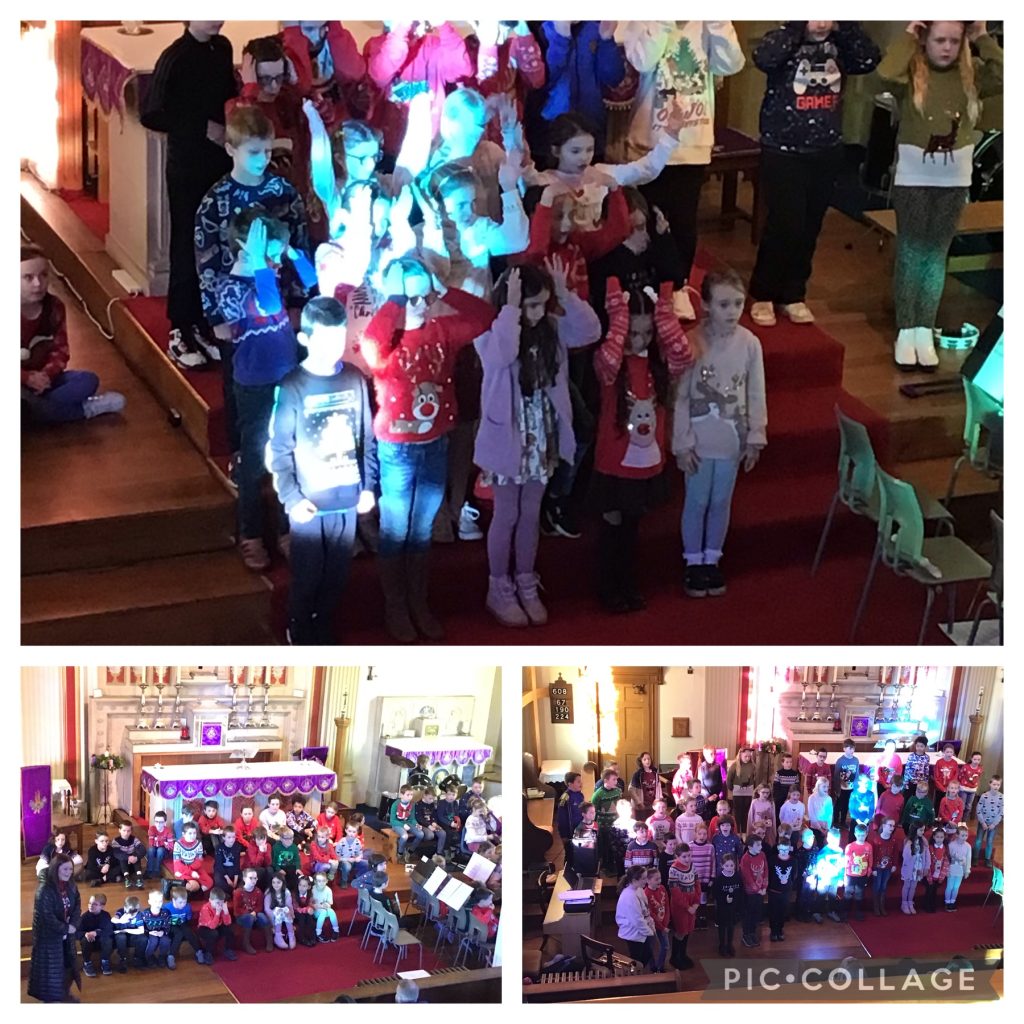 Some of our KS2 children joined other schools for an Advent service at St.Anthony's and what a wonderful service it was. All schools created beautiful art work and it was lovely to join our wider community for Advent. Mr Gilmour, Mrs Rossall and Mrs Davies reported that the children represented our school beautifully.Thank you to all who could come at this busy time of year.