KEEP SAFE ONLINE
ONLINE LEARNING
Hi everyone, listed below are a range of suggested websites for children to use.  These are just some additional sites that we know are great and fun/educational  for children to use. Whenever we come across great sites we will add them on here, so check back to see some of the new links that may be added. There is a link below, with a list of recognised and recommended educational websites that has come from the government (you might recognise some of them). There are further links below to websites/games and ideas for children to use that we think they will enjoy. The websites are broken up into Early Years (Pre-School and Reception), Key Stage 1 (Year 1 and Year 2) and Key Stage 2 (Years 3-6). Remember to stay safe online everyone! Don't forget you can always go on your class page and find topic maps then go on BBC Bitesize to find all curriculum videos and quizzes. BBC TEN PIECES is another fantastic music website-you will recognise many of the pieces but do you know who the composers are? Visit our Online safety and Keeping ME Safe page under KID'S ZONE if you have any worries or need any advice.
https://www.bbc.co.uk/bitesize
https://www.gov.uk/government/publications/coronavirus-covid-19-online-education-resources/coronavirus-covid-19-list-of-online-education-resources-for-home-education
CHILDREN- keep going with PRODIGY MATHS, TT ROCKSTARS AND PURPLE MASH. They will help your learning! The BBC SCHOOLS  https://www.bbc.co.uk/bitesize/primary website is brilliant has lots of information about topic work and curriculum subjects. They have video clips to support you with genres of writing and there are fun, interactive games for you to test your knowledge! It will also support your research for Pick n Mix homework tasks.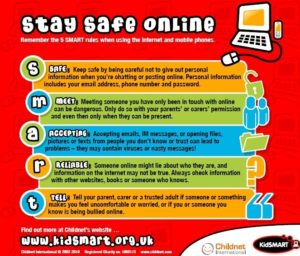 Early Years Foundation Stage websites:
OxfordOwl -Learning to read and spell
Phonicsplay– Fantastic resource/online games for all phases of letters and sounds
Letters and Sounds information and resources
ICT Games-high frequency words
bbc schools -simple addition
ICT Games  -counting
CBeebies -stories and interactive activities
Here are some useful tips to keep learning at home.
parents_workshop_letters_and_sounds-1
Key Stage 1 websites:
OxfordOwl – Reading,phonics and spelling resources
Phonics play– Real words or alien words? Get ready for the Phonics Screening test.
Letters and Sounds – Resources and useful information for all phonics phases.
ict games spellings, words and phonics games
ict games key words
Bitesize phonics games
ict games money games
ict games number bonds
Bitesize -place value games maths
Primarygames -number square splat
Bitesize -ordering numbers
ict games lots of english and maths games-all areas of learning
Primaryresources maths games and activities
ict games timestables
Key Stage 2 websites:
primary resources-French:numbers, colours, animals, time, weather, food etc
ict games spellings
BBC Education All English and Maths area of learning
ict resources lots of interactive english and maths games
BBC Bitesize KS2   https://www.bbc.co.uk/bitesize/levels/zbr9wmn
Check out Beacon Class webpage for helpful powerpoints on Maths and English.