A little library and a big blunder…
This week has been great! I am so pleased with how the children have settled and I am relieved that the car park is running like a well oiled machine. I often wish my skills with technology were of equal weighting but I think I will have to refer to the saying 'as long as you try your best' with this. It all started with the brilliant idea of presenting Golden Awards …VIRTUALLY!
There I am in my office patiently waiting for the children in the classrooms to pop up on my screen. I called out to all teachers on Teams and I waited. I am one of these people where when you agree a time, you stick to it! I waited and I waited. I could see myself on a small picture at the bottom of the screen and all else was darkness. I adjusted my hair, filed paperwork and I complained to myself that it wasn't good enough that nobody had popped up yet for me to present the awards to.
I got up and moved a chair and I also moved the iPad to see if it was at the best angle. I also had a quick conversation with Mrs Holden and complained to her that the technology was failing! There she went back to the classrooms to check what was going on. To my amazement, I had been on the big screens, in all the classrooms, all along and the children were watching my every move! I had wondered what the laughing sound was coming through the corridors – just a typical day!
Earlier this week, our little library was delivered.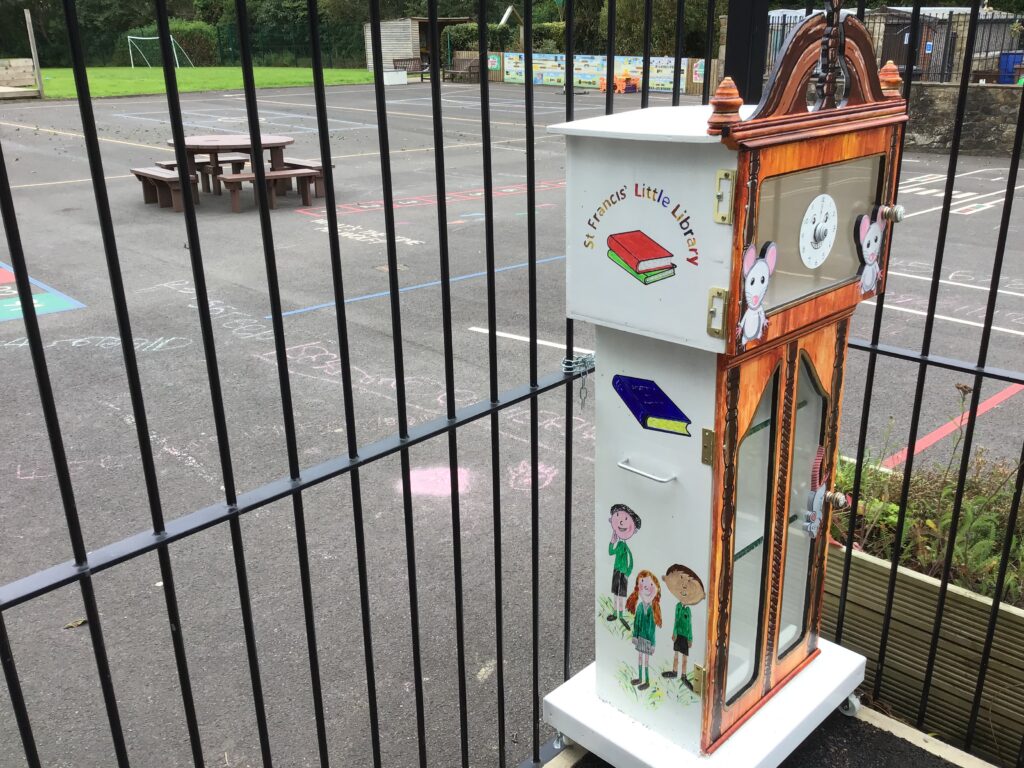 Since coming to school, I have always admired the Mickey Mouse little library in Goosnargh and I have only just got round to investigating the maker of such a wonderful creation. It turned out to be a gentleman named Michael Taylor and he has made us a grandfather clock library for outside. Thank you very much for such a beautiful creation! We are now looking to install a Roald Dahl Writers' Shed on our playground. Plans are in hand with the MUGA and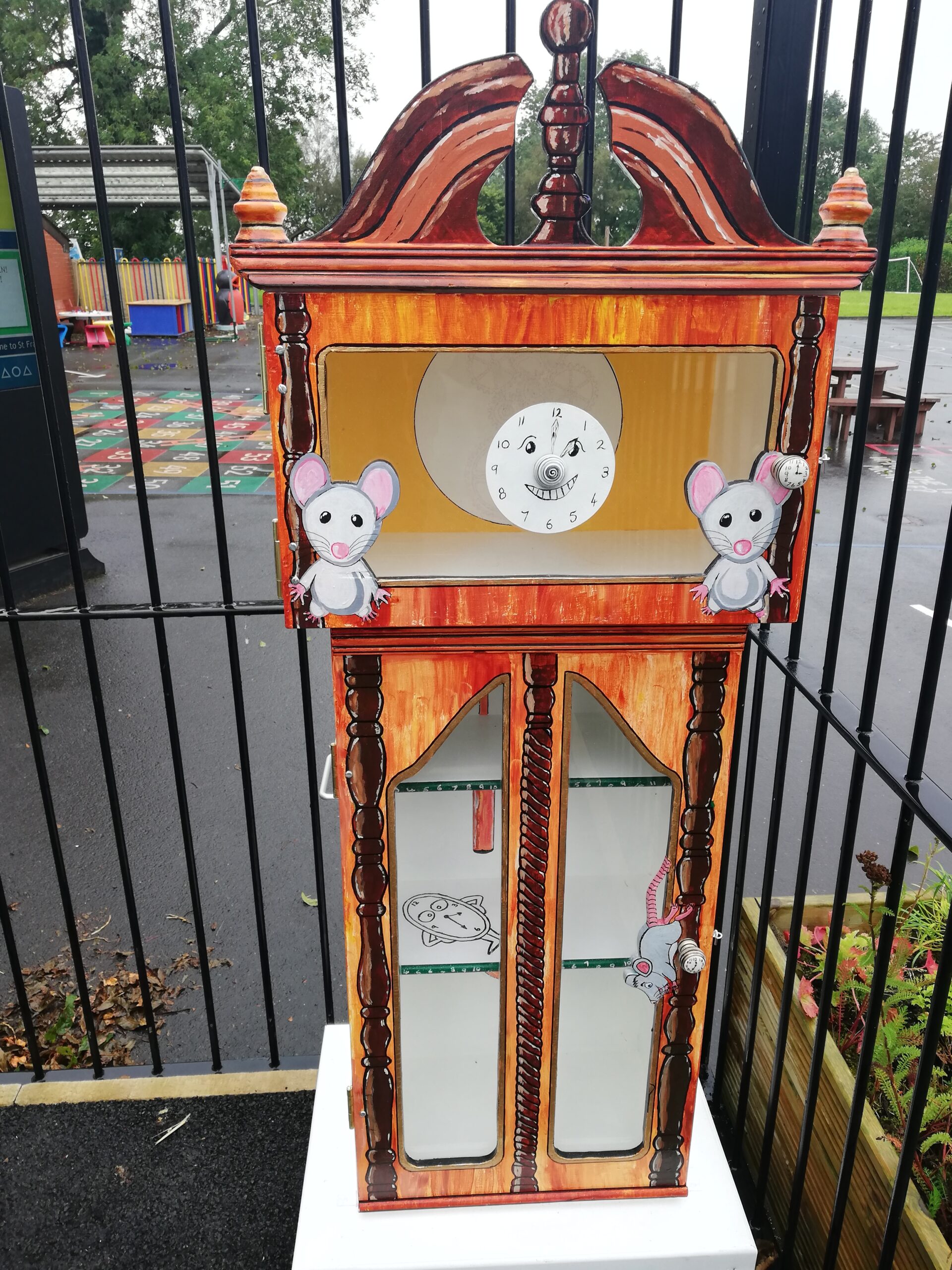 today we are asking for your thoughts, feelings and feedback regarding our new drop off and collection systems. Following the long period off, we would also like to know how you feel your child has settled back into school.
I can honestly say that we are delighted with how well the children have settled but there may be things you would like to communicate with us. We are setting up a 'contact form' on the website, which acts like a survey for us. Any feedback would be gratefully received.
Here are some pictures to make you smile…