One Last Blog…
This will be the last blog of this academic year… and what a year it has been. I would like to firstly thank all the staff at our wonderful school, they make the school what it is – they are a joy to work with. I would also like to thank all the parents for your support this year – it is a privilege to educate your children.
SUMMER SOCIAL
Thank you to our highly supportive parents and friends of St.Francis' who have, once again, made such a relaxed and enjoyable event happen; The Summer Social last week was lovely. Thank you to Tracey – our chair and all parents, children and staff who helped – you did an amazing job. I have never seen a 'human fruit machine' until now and Mrs Silvester was so impressed with this, I think she would like to patent the idea!
SAVE THE RHINO
Well done to our amazing children, from Goosnargh Cubs,  for leading such a poignant assembly supporting the charity – Save The Rhino. Thank you to the children and parents who brought cakes into school for the cake sale – we raised an incredible £70! The Power Point and further information about what the children in the cubs group are doing to raise further money can be found following the link below.
Working with other schools and the community.
TRIPS AND SCHOOL EVENTS
The children have really enjoyed some wonderful trips and events in school over the last few weeks – here are a selection of photos for you….
BEACON CLASS PRODUCTION
Year 5 and 6 stole the show last week with their class production: It has laughs, songs, superb acting and jazz hands! All the children played their part incredible well, I don't think I have enjoyed a play so much. Mrs Rossall and Mrs Riley did a fantastic job organising the play – what an amazing Year 6 team! We now look forward to the end of year assembly – which is sure to bring tears to our eyes…
NEW DEPUTY HEAD & HEAD BOY AND GIRL FOR 2019/2020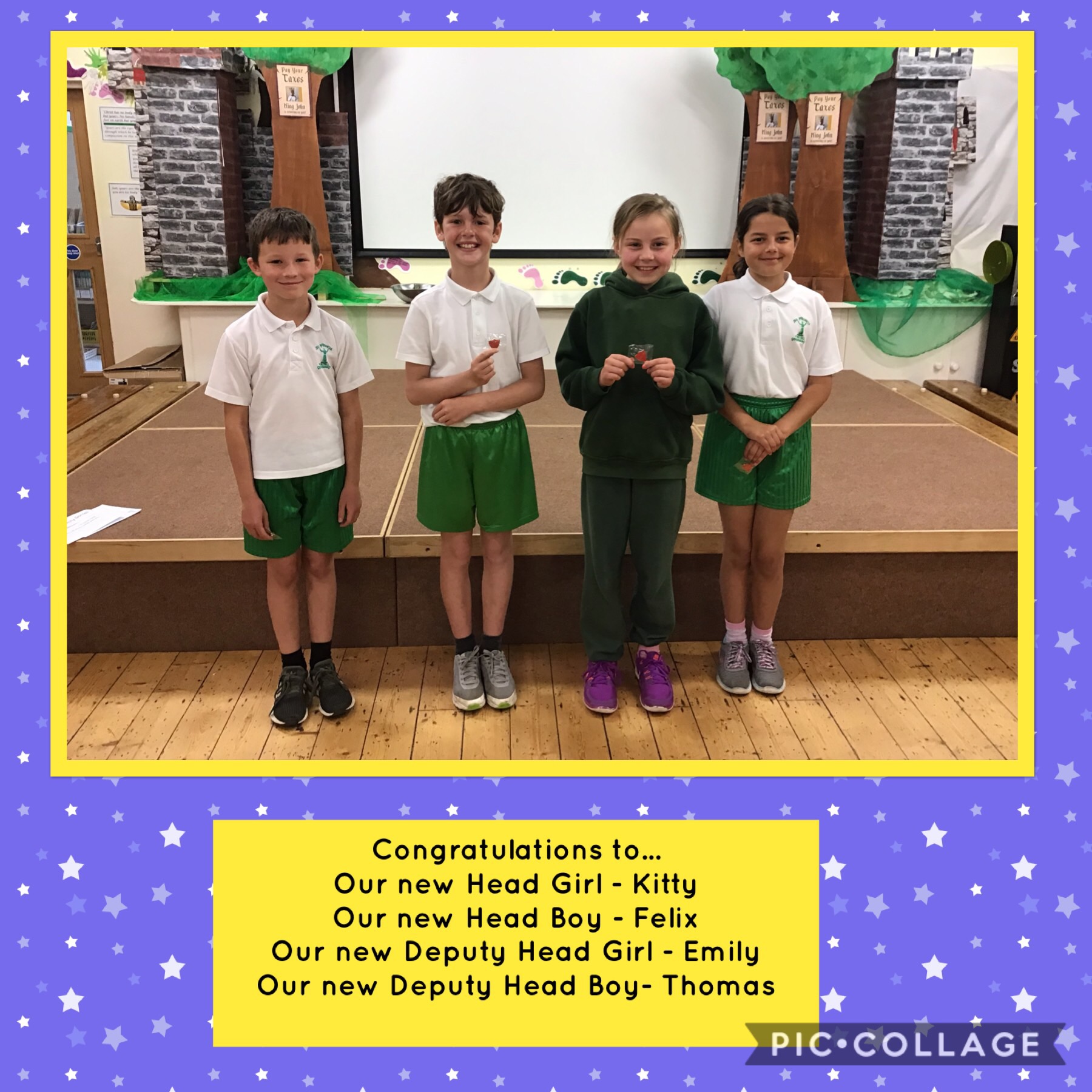 Congratulations to Thomas, Felix, Kitty and Emily. It was a very close contest, with all children in Year 5 getting many votes. With the incredible children we have at St Francis – we would have been more than happy for any of the children to have been chosen for the roles, as they all represent school so well.
SO WHAT DO WE HAVE PLANNED FOR NEXT YEAR…
Here is a sneak peek into some of the new developments for September. We are always wanting to move the school forward: through new innovations, new partnerships and new ideas – to make this school the best that it can be.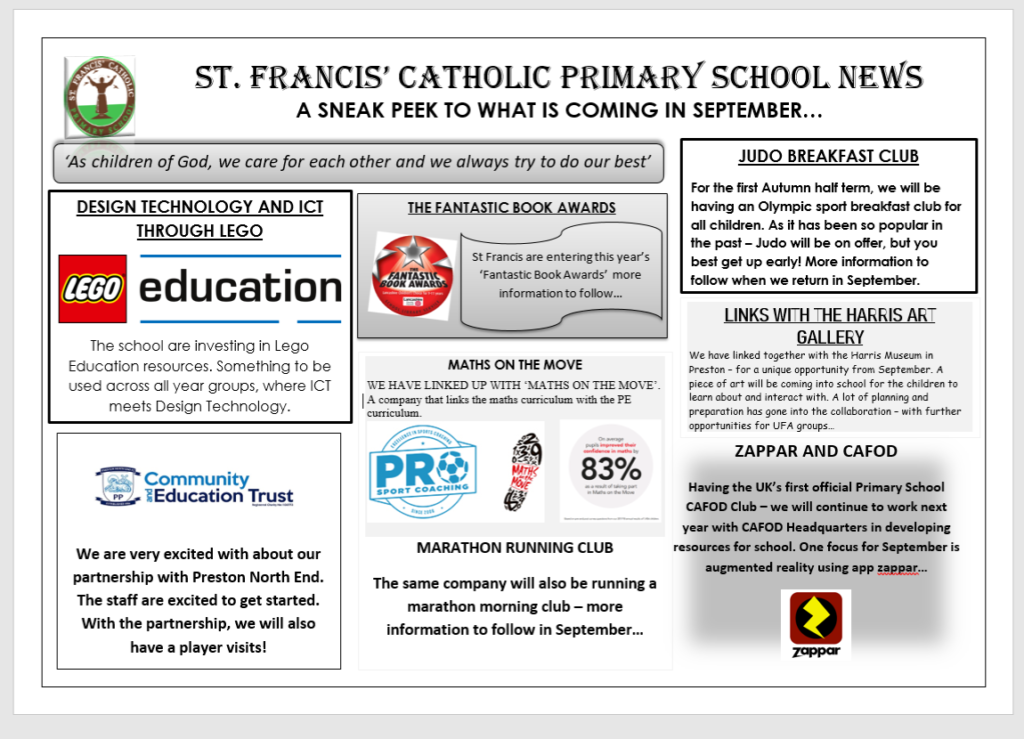 I hope you all have a fantastic summer!
Miss. Deakin & Mr. Gilmour