EXTRA-CURRICULAR CLUBS 2019 2020
cis, we have developed new and exciting clubs for this term. We try to encourage all children to participate in break-time, lunch-time and/or after school clubs – we always have lots to offer. As well as promoting 30 minutes of daily exercise daily, we want children to learn and develop new skills – skills they don't even know they have! For those children who are gifted and talented – we want clubs to support their love of learning – growing their skills and enthusiasm.
UFA CURRICULUM CLUBS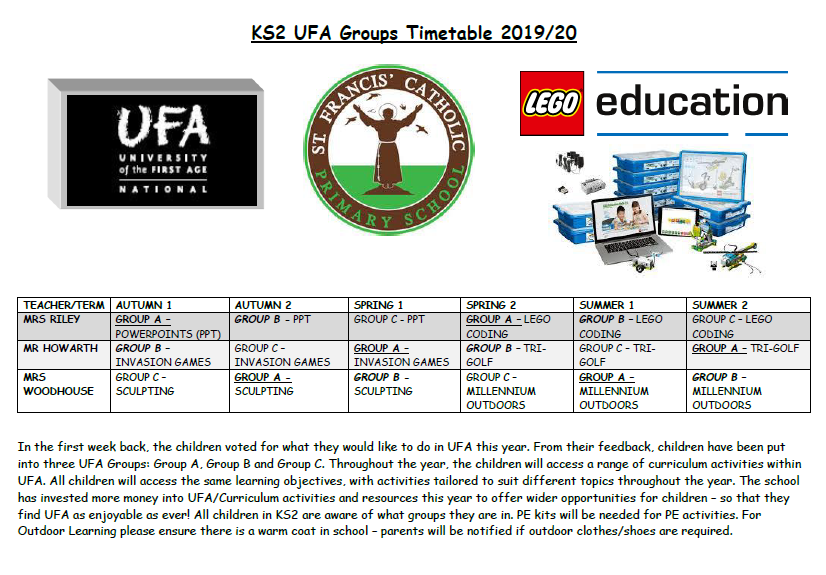 AFTER SCHOOL CLUBS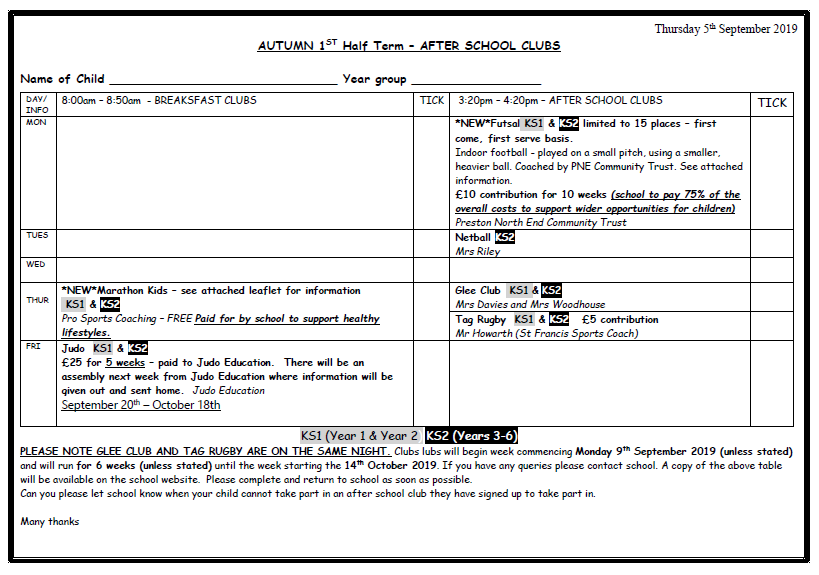 LUNCH TIME CLUBS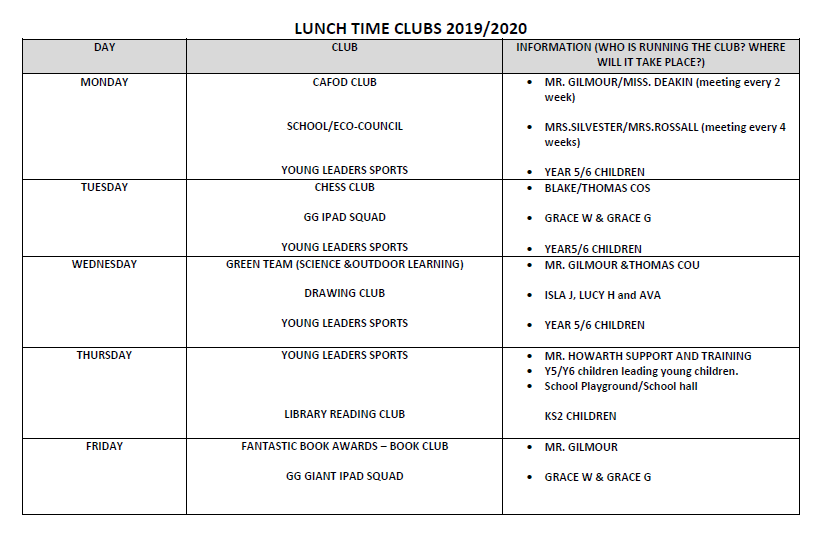 CHOIR AND BAND PRACTICE EVERY FRIDAY 2.00pm – 2.45pm
WE ARE INCREDIBLE PROUD OF OUR BAND AND CHOIR – HAVING BEEN ESTABLISHED NOW FOR 3 YEARS, THEY ARE GOING FROM STRENGTH TO STRENGTH. MR. WARREN DOES AN INCREDIBLE  JOB OR LEADING OUR BAND AND CHOIR, GIVING THE CHILDREN CONFIDENCE IN THEIR ABILITY AND HELPING THEM GROW. ALL CHILDREN ARE WELCOME TO JOIN THE CHOIR AND THE BAND. MR. WARREN CONTINUES TO DELIVER MUSIC TUITION EVERY FRIDAY, PLEASE INQUIRE ABOUT A FREE TASTER WEEK IF YOU WANT YOUR CHILD TO LEARN AN INSTRUMENT. OVER A THIRD OF THE SCHOOL ARE IN EITHER THE BAND OR THE CHOIR, WITH MANY CHILDREN TAKING GRADES 1 OR 2 WITH THEIR CHOSEN INSTRUMENT.