What is UFA?
UFA stands for University of the First Age. UFA is a national children's charity that started in 1996. The idea behind UFA is to get children leading and developing new skills. The process of how we learn, is just as important as what we learn. St. Francis has now been using UFA every week in school for the last 10 years. The process has centered around children choosing courses that will enhance existing skills or enable them to develop new skills. UFA has taken children of St Francis to: national engineering finals in Manchester, to building dens and fires at Beacon Fell and to also playing board games at local residential homes. The many different UFA groups on offer change every half term. This half term the courses on offer to the children are: Sign Language, Animal Welfare, Arts and Crafts, Lego Coding Multi-Sports, jewellery up-cycling, music and sculpture.

BEACON FELL GEOGRAPHY AND
STEM DAY
Children in Fairsnape, made their own sandwiches (after learning about healthy eating) and headed up the fell – sandwiches in hand! After filling their stomachs, we set off on a hike, following the map and tracks, the children collected items from their scavenger hunt list. A range of different leaves, sticks and stones were collected along the way as we looked at the signs of Autumn across the beautiful Fell. Staff and children had a great time and learnt so much!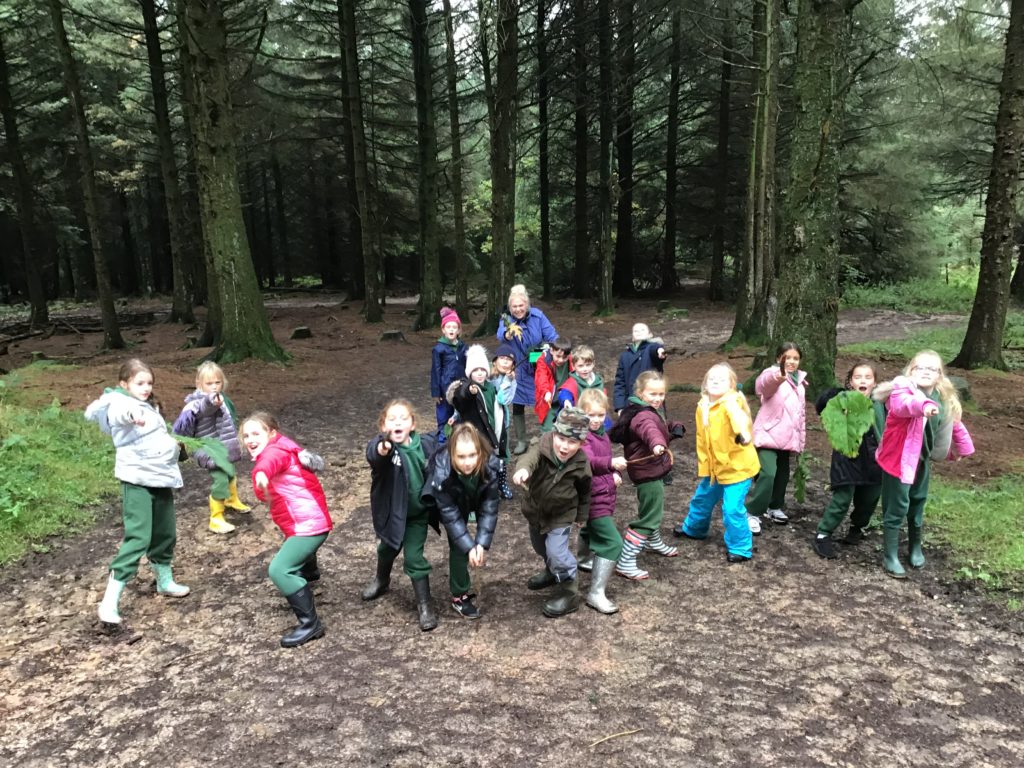 Baking!
This half term our baking UFA group have created some delicious smells around school….flapjack, pizza, cake and cookies!

Art Gallery Visit
This week the photography UFA group visited Ascot Art Gallery in Ribchester. Artist Angela Wakefield ran a workshop for them, where they were given the opportunity to produce their very own canvas using acrylic paint, inspired by the paintings in the gallery.
Board Games UFA visiting Belmont Care Home.

French Cafe
Our French UFA group invited parents into school on Friday to experience a French cafe. They created menus, served French food and waited on their guests…. all in French! Everyone was impressed with their language skills and excellent customer service. Mrs Blair did a great job organising it – well done to all involved!
Community Action Group
Some of the children have been involved in the community action UFA group this term. The children planned a coffee morning over in church. We had games, tea, coffee, cakes and biscuits. We even had a visit from a past pupil of the school, Auntie Winifred attended St Francis 80 years ago. Take a look at some of the photos that the children have taken.